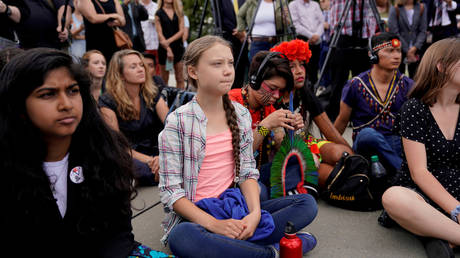 Want to save the planet, but can't overcome your addiction to steak and air travel? NBC has put out a call for "climate confessions," allowing viewers to unburden themselves of their first-world problems anonymously.
Anyone concerned about their failure to "do their part" in "preventing climate change" can confess their sins to NBC in one of six categories: plastics, meat, energy, transportation, paper and food waste. Previous visitors' climate "sins" are posted anonymously, in case you need inspiration or can't remember how you last violated the trust of Mother Nature.


But NBC's audience doesn't seem to be falling for it. "I run my AC 24/7. I'm not going to sweat to appease this climate religion," reads one confession posted on the site. "I think the climate has always been changing, and I'm not going to stop eating meat because of cult-like manipulation by the left," reads another.
As criticism of the green movement increasingly points out its cultish aspects, NBC's online confessional is providing some quality ammunition. But it's not the only element of the green movement has religious underpinnings. Carbon offsets are little more than a 21st century version of the papal "indulgences" purchased by wealthy sinners to offset their evil deeds and grant them entry into heaven. The trend toward consuming flavorless sludge like Soylent and insect-based foods to save the planet by punishing one's own tastebuds is reminiscent of those medieval religious devotees who wore hair shirts to mortify their flesh.
Read more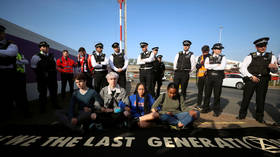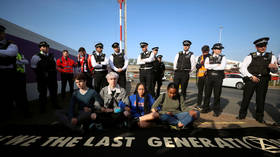 With the movement's Joan of Arc Greta Thunberg in the lead – seriously, mainstream publications are unironically calling her Joan of Arc – children worldwide are mounting what some have termed a crusade, demanding their parents fix the planet lest the world end before they have a chance to grow old.
Those parents – and everyone else in their generation – are socially forbidden to criticize Thunberg because of her age and mental disorder, and NBC's climate confessional seems to be a peace offering, or a gateway drug: if you can't beat them, join them. "Confessions" have a limit of 130 characters – you don't have to tell your life story – just admit it, say you've been bad, and say 40 Hail Gretas. (RT)
Azərbaycan24 sosial şəbəkələrdə
Whatsapp xəttimiz -
070 224 40 25