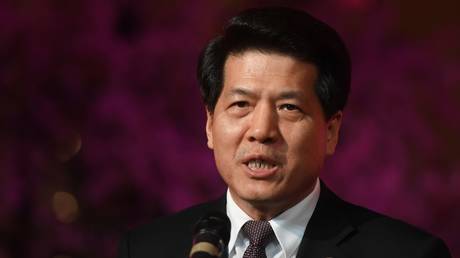 Beijing's special envoy met with German officials and reiterated China's calls to find a peaceful solution to the current crisis Chinese special envoy for Eurasian affairs, Li Hui © Evgeny Odinokov; RIA Novosti
European countries should focus on finding and fixing the "root causes" that led to the ongoing crisis in Ukraine, Chinese Special Representative on Eurasian Affairs Li Hui told German Federal Foreign Office State Secretary Andreas Michaelis during a meeting in Berlin on Wednesday.
Li said Beijing's position on the Ukrainian issue remains unchanged and is focused on promoting peace talks and a political settlement to the conflict, according to a statement released by the Chinese Foreign Ministry.
Recalling Chinese President Xi Jinping's words, Li said that "there is no panacea to resolve the crisis" and that all parties needed to create favorable conditions for the resumption of peace talks through the accumulation of mutual trust.
"China supports European countries to start from the root causes of the crisis and find solutions to both symptoms and the root causes, and make efforts for the long-term stability of the European continent," Li said, adding that Beijing is willing to maintain close communication with Germany on this issue.
According to the statement, Michaelis said the German side highly valued China's positive efforts to de-escalate the Ukrainian crisis and noted that it was "useful and necessary" for the two countries to strengthen dialogue on a number of major international and regional issues, including the situation in Ukraine.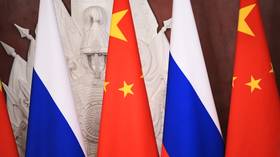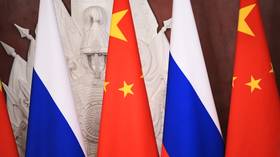 Read more
Chinese delegation visits Moscow for 'security consultations'
Li and Michalis's meeting comes as the Chinese special representative is on a week-long tour of Europe intended to encourage a political settlement for Ukraine and promote China's 12-point road map to achieving peace in the region.
The envoy has already met with Ukrainian President Vladimir Zelensky, Poland's deputy foreign minister and French foreign ministry officials. He is set to conclude the tour with a visit to Moscow on Friday.
China's peace efforts have been welcomed by Russia and several other nations, with Russian President Vladimir Putin saying many points on Beijing's plan are "in tune" with Moscow's position.
However, most Western powers have dismissed China's roadmap, stating that it lacked "credibility" amid Beijing's refusal to join the West's anti-Russian sanction campaign. The EU's Foreign Policy chief has also called China's plan "wishful thinking" and insisted that the only solution worth considering is one proposed by Kiev, which includes a complete withdrawal of Russian forces and an international tribunal. (RT)
Azərbaycan24 sosial şəbəkələrdə