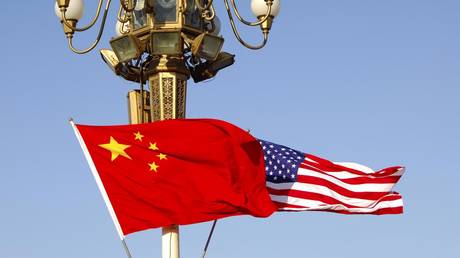 The balance is shifting and Washington must accept that its hegemony is about to end, Viktor Orban has said FILE PHOTO. © Global Look Press / Guenter Fischer
The world is facing the biggest power shift in decades, with the US poised to lose its leading position to China, Hungarian Prime Minister Viktor Orban said on Saturday.
This could result in a major conflict between Washington and Beijing unless the US accepts that it cannot be the "winner" forever, he warned.
"[China] has become a manufacturing powerhouse and is now overtaking America," Orban said in his annual speech in the town of Baile Tusnad in Romania's Eastern Transylvania.
In just 30 years, China has undergone the industrial revolution that took the West around three centuries, the Hungarian prime minister said, adding that America is about to say 'goodbye' to its status as the world's only superpower.
Beijing is also challenging the values Washington seeks to portray as universal, Orban said. China considers American values to be a "hostile ideology," he said, adding that "there is some truth in it."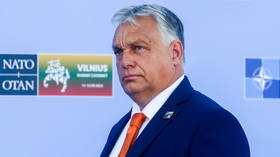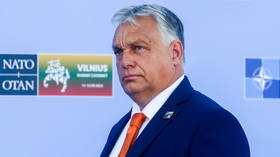 Read more
US could stop Ukraine conflict instantly – Hungary
Such a development would certainly not sit well with Washington, which will want to remain "on top of the world" forever, Orban warned. He said attempts to challenge existing hegemony had led to major conflict on multiple occasions in human history. "There are no eternal winners and eternal losers," he added.
A conflict between the two great powers is likely but not unavoidable, the Hungarian leader believes. The world needs to find a new balance, and the two opposing parties should recognize each other as equals, he said. Major nations have to "accept that, today, instead of American dominance, there are two suns in the sky," Orban added.
He also painted a grim picture of Europe's future by saying it's about to lose its dominant position in the global economy. Orban blamed the West's anti-Russian policies for this development. The EU is already "rich but weak," he said, adding that it would further lose its competitive advantages as a result of its determination to impose sanctions on Russia.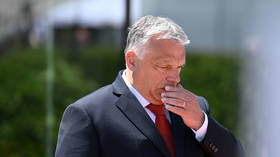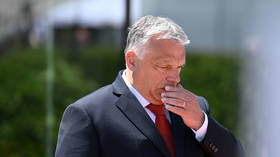 Read more
Weak states will perish – Orban
The idea that Russia can be separated from the world economy through various restrictions is an "illusion," he warned. The EU has already witnessed the results of its erroneous decisions, Orban said, adding that "others buy Russian energy instead of us, and we pay more for energy than ever before."
According to Orban, the UK and Italy would drop out of the world's top ten economies, and Germany would fall to 10th place, down from its current fourth position. A significant part of the European economy is still linked to Russia despite all the rhetoric about sanctions, he said.
Hungary has emerged as one of the major critics of Western policies amid the ongoing conflict between Moscow and Kiev. Budapest has repeatedly called for a ceasefire and peace deal in Ukraine, and has criticized the EU for sending arms to Kiev. In June, Orban told the German tabloid Bild that a Ukrainian victory on the battlefield was "impossible." Hungary has also insisted that anti-Russia sanctions are hurting Europe more than they hurt Russia. (RT)
Azərbaycan24 sosial şəbəkələrdə