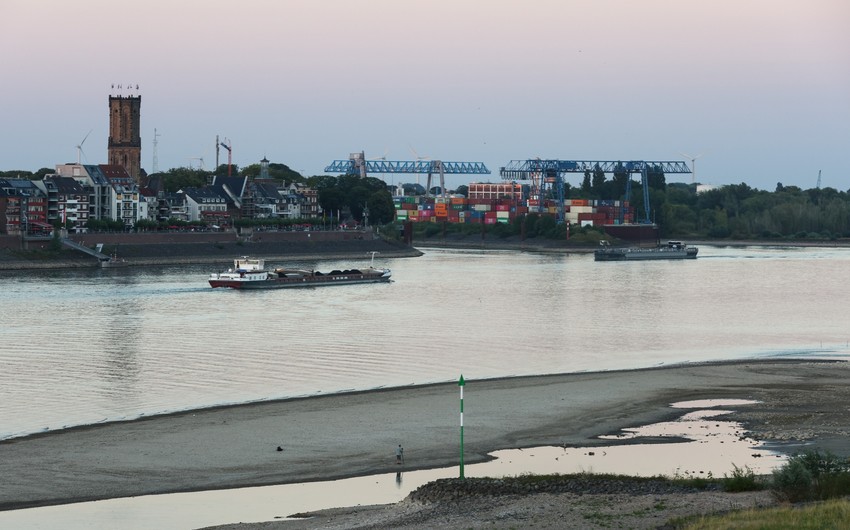 A heat wave in Sichuan is curbing hydropower generation in a growing threat to electricity supply and economic growth in one of China's most-populous provinces, Report informs referring to Bloomberg.
Some factories in the manufacturing hub in southwestern China are curbing production, and the extreme weather may also cut supplies of materials like polysilicon and lithium that are vital to the energy transition.
High temperatures and drought are the worst on record, with the heat expected to continue for another week, according to the Sichuan Provincial Economic and Information Department.
Water flows into hydropower reservoirs have dropped by 50% since the start of the month from average historical levels, just as the hot weather boosted power demand, it said on a government website.
The drought is primarily a threat, at least at this stage, to power generation. That's in contrast to Europe, where the shriveling Rhine River is risking the transit of fuel and other goods.
Still, river and coastal shipping carries around 16% of goods in China, according to a transport ministry report in 2020, so there could be problems if water levels keep dropping.
Sichuan and surrounding areas have been grappling with heat and drought since July, with water levels for the Yangtze River — China's largest waterway — falling to the lowest level for this time of year, according to a report from state-run Xinhua news agency.
The province is particularly dependent on hydropower and also sells river-generated electricity to heavily populated eastern parts of China including Shanghai and Zhejiang.
Sichuan accounts for nearly 15% of China's polysilicon production, and the power outages will further tighten the market, Morgan Stanley analysts including Simon Lee said in a note. It will also reduce lithium supply and push up prices, Daiwa Capital Markets including Dennis Ip said in a note.
The province is also a major manufacturing hub, with Foxconn Technology Co. making Apple iPads there. A spokesman for the Taiwanese company said there is limited impact from the drought on the company's operations in Sichuan.