Beijing says it wants to see "more high-caliber soldiers" in the ranks of the People's Liberation Army FILE PHOTO: Chinese troops take part in Victory Day parade in Moscow. © AFP / Pavel Golovkin
China revised its conscription policy this week, saying that people with military experience along with college students will be on top of military draft lists if the country enters a war.
The changes, prepared by the State Council and the Central Military Commission, aim "to provide institutional guarantees for consolidating national defense and building strong armed forces," the government said in a statement on Wednesday.
The new rules, which take effect on May 1, will help the People's Liberation Army (PLA) with "recruiting more high-caliber soldiers" and improving the efficiency of the conscription system, the statement said.
The Chinese military's newspaper, PLA Daily, noted that prioritizing the recruitment of skilled veterans would allow the army to rapidly develop its combat capability in the event of conflict.
The conscription of educated college students would improve the overall quality of the PLA and facilitate its transition into a "professionalized force," Chinese military expert Song Zhongping told the Global Times newspaper.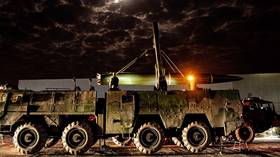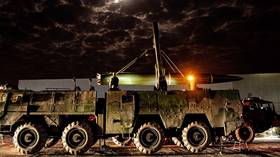 The PLA Daily also stressed that such an approach falls in line with the goal of "acceleration of the mechanization, informatization and intelligentization" of the Chinese Armed Forces. A commander, who spoke with the paper, said the military was interested in both male and female students or graduates, particularly those with a background in science, technology, engineering and mathematics.
China, which has the world's largest military – comprising 2 million personnel – is planning to complete the modernization of its forces by 2035.
The changes to the draft rules come amid heightened tensions between Beijing and Washington, following the downing of what the US claimed was a Chinese "spy balloon" in February, and talks between Taiwanese President Tsai Ing-wen and House Speaker Kevin McCarthy in California earlier this month.
China responded to Tsai's tour of the US by launching major drills around Taiwan, simulating a blockade of the island.
President Joe Biden has pledged on several occasions that the US will defend Taiwan militarily if China decides to use force to take control over the self-governed island. Earlier this year, media outlets obtained a memo from the head of US Air Mobility Command, General Mike Minihan, who speculated that Washington and Beijing could enter a war as soon as 2025. (RT)
Azərbaycan24 sosial şəbəkələrdə