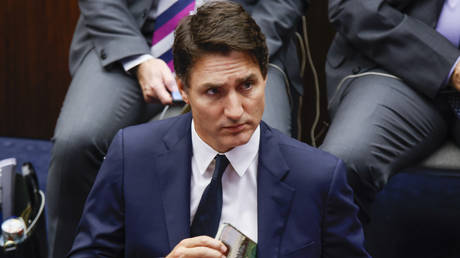 Allegations of New Delhi's involvement in the killing of a Sikh separatist may be based on surveillance Canadian Prime Minister Justin Trudeau at the United Nations Headquarters on September 20, 2023 in New York City © Kena Betancur/Getty Images
Canada's allegation that India was involved in the assassination of a prominent Sikh separatist is based on the surveillance of Indian diplomats and intelligence provided by members of the 'Five Eyes' alliance, the Canadian Broadcasting Corporation (CBC) reported on Thursday, citing government sources. The intelligence-sharing alliance comprises the US, Britain, Canada, Australia and New Zealand.
The report comes amid a deepening diplomatic row between Ottawa and New Delhi over the allegations made by Prime Minister Justin Trudeau earlier this week, linking the Indian government to the killing of Hardeep Singh Nijjar, a Sikh leader, who had been on India's wanted list since 2020. New Delhi has denied the allegations, describing them as "absurd and motivated."
The CBC claimed that intelligence had been collected during a month-long investigation in which communications were intercepted between Indian officials, including diplomats located in Canada. Canadian officials traveled to India on several occasions, including in August and September, seeking cooperation in the investigation into Nijjar's death.
The Associated Press separately reported, citing a Canadian official, that Trudeau's allegations had been based on the surveillance of Indian diplomats in Canada, including intelligence provided by a major ally.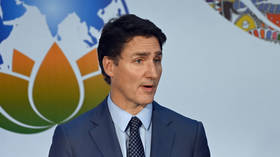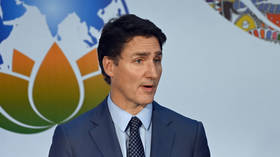 Speaking in parliament on Monday, Trudeau said his government had "credible intelligence" linking "agents of the government of India" to the murder of Nijjar in June. On Thursday, the prime minister repeated the allegations to reporters on the sidelines of the UN General Assembly in New York. He called on New Delhi to cooperate with a probe into the death of the Sikh leader.
Trudeau said the decision to publicize these allegations in the Canadian parliament was made with "the utmost seriousness." When asked by a reporter if the "evidence was extensive," he reiterated that these were "credible allegations" that Canada needs to take "seriously," Times Now reported. Ottawa has a "rigorous and independent justice system" and will "allow those justice processes to unfold themselves with the utmost integrity," Trudeau added.
Canadian Ambassador to the United Nations Bob Rae, when questioned about the evidence supporting the allegations, said it was "very early days" and that facts would "come out in the course of the pursuit of justice," indicating that the findings may not be released to the public anytime soon.
Washington has given its support to Ottawa in the ongoing investigation. During a briefing on Thursday, National Security Advisor Jake Sullivan said US officials had been constantly in touch with their Canadian counterparts "and consulting with them closely." He added that the White House's "support for a law enforcement process to get to the bottom of exactly what happened and to ensure that the perpetrators are held accountable."
Sullivan also confirmed that Washington had been in touch with New Delhi in relation to this matter. "There is not some special exemption you get for actions like this," Sullivan said when asked whether US President Joe Biden intended to speak to Modi regarding Canada's allegations.
The UK and Canada have also expressed "concern" regarding the allegations.
Tensions between India and Canada have heightened since Monday. Ottawa expelled the head of India's foreign intelligence agency operations in the country, and India responded by expelling Canada's intelligence agency stationed in New Delhi. Both nations have also revised advisories for travel to the other country. On Thursday, India suspended visa services for Canadian residents for an indefinite period, citing "security reasons."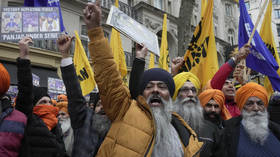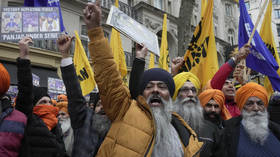 Read more
'Kill India Rally': New Delhi raises concerns over radical groups targeting Indian diplomats in Canada and UK
The Canadian diplomatic mission in India has also indicated that it may scale down its presence in the country, although it stated that both the High Commission and its consulates would remain open.
Speaking to the media on Thursday, Indian Foreign Ministry spokesperson Arindam Bagchi described Canada's allegations as "primarily politically driven." He also said that, while New Delhi was "engaged" with its partners on the issue, no specific information had been shared by Canada regarding Najjar's killing, "either then or before or after."
"We have conveyed to the Canadian side that we are willing to look at any specific information that is provided to us. But so far we have not received any such specific information," Bagchi stated. He noted that New Delhi had shared specific evidence "about criminal activities by individuals based on Canadian soil" with the Canadian authorities, but this had not been acted upon. (RT)
Azərbaycan24 sosial şəbəkələrdə