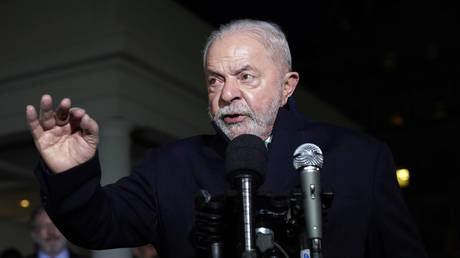 President Luiz Inacio Lula da Silva will meet this week with Xi Jinping Luiz Inacio Lula da Silva speaks to reporters following his meeting with Joe Biden at the White House in Washington, DC, February 10, 2023 © AP / Susan Walsh
Brazilian President Luiz Inacio Lula da Silva will present his vision for an international "peace club" aimed at resolving the conflict in Ukraine when he meets with Chinese President Xi Jinping in Beijing this week, his foreign minister told the Financial Times on Friday. Lula, who has remained neutral on the conflict, believes non-aligned nations like Brazil have the best chance of brokering a peace deal.
"We are very interested in promoting or helping generate some kind of meeting that would lead to a peace process," Brazilian Foreign Minister Mauro Vieira told the newspaper. "The president has said so many times he hears a lot about war but very few words about peace. He is interested in peace conversations."
Since defeating the right-wing Jair Bolsonaro in last October's elections, Lula, as he is most commonly called, has largely stuck to his predecessor's policy of neutrality on Ukraine. However, Lula has taken a more active role internationally than Bolsonaro, announcing in January that he intends to rally a G20-like group "to put an end to the Russia-Ukraine conflict."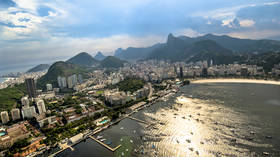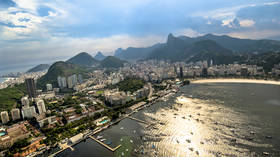 Read more
Brazil ignores US demands
"It is necessary to constitute a group with enough strength to be respected at a negotiating table, and sit down with both sides," he said at the time.
During his election campaign, Lula declared Ukrainian President Vladimir Zelensky "as responsible as [Russian President Vladimir] Putin for the war," and condemned US and EU leaders for promising NATO membership to Ukraine.
Since taking office, the Brazilian leader has met with US President Joe Biden and German Chancellor Olaf Scholz, and has spoken by phone to Zelensky and Putin. Stressing the need to find "a way out to end this war" after meeting Biden last month, Lula's calls for peace were echoed by China, which released its 12-point 'Position on the Political Settlement of the Ukraine Crisis' two weeks afterwards.
The Chinese plan was welcomed by Putin, but rejected by the US. US Secretary of State Antony Blinken on Monday described Beijing's proposal as a "tactical move" to stall the conflict in Russia's favor, while in Ukraine, Zelensky said last month that he only agrees with a handful of points in the document.
Any plan put forward by Lula and his potential "peace club" may be received the same way, as was the case when Mexico proposed a peace plan of its own at the United Nations last year. Ukrainian government adviser Mikhail Podoliak dismissed the Mexican proposal as a "Russian plan," and Kiev released its own ten-point peace plan two months later.
However, Kiev's plan included demands that Russia cede the territory of Crimea to Ukraine and send its officials to war crimes tribunals, and as such was dismissed as a non-starter by Moscow. (RT)
Azərbaycan24 sosial şəbəkələrdə