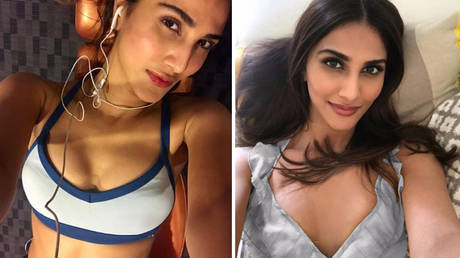 Bollywood star Vaani Kapoor has invoked the wrath of Twitter gods after posting photos of her posing in a low-cut top, with "Hare Ram Hare Krishna" emblazoned across it. The Hindu faithful did not take kindly to this.
Star of such films as "Befikre," "War", and "Shuddh Desi Romance", Kapoor is facing fierce backlash online over the perceived religious insensitivity. It seems her detractors took no heed of the photo's caption, which read: "Don't take life too seriously. Nobody gets out alive."
While Kapoor has yet to make an official statement on the apparently "provocative top" and the hurt "religious sentiments" of those complaining online, she did remove it from her Instagram account (though, notably, not from her Facebook).
Her name quickly began to trend on Indian Twitter, with many decrying the current state of stardom and the need to provoke such responses to help raise an actor's profile and promote their latest films. (RT)