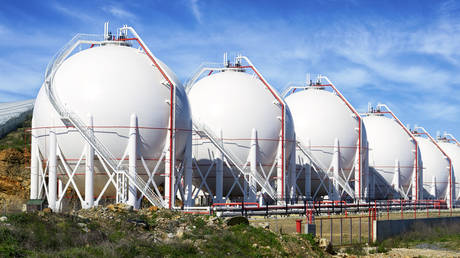 The politician pointed at Washington as the beneficiary of the Nord Stream pipeline sabotage © Getty Images / fmajor
The sabotage of the Nord Stream natural gas pipelines has turned Germany's dependence on Russian natural gas into an addiction to liquefied natural gas (LNG) from the US, a member of the German Bundestag, Andrej Hunko, has said.
Germany has paid heavily for last year's explosions on the pipelines, which were built to deliver cheap natural gas from Russia, The Left party politician told China's Global Times newspaper in an interview on Thursday. He noted that the sabotage left Berlin without an option to "choose which gas is better and cheaper and which is ecologically better."
"Before, it was a decision under political pressure, whether to use gas or not. But now there is no infrastructure to use gas," and "this is the biggest impact," Hunko said.
Germany used to meet up to 40% of its demand with gas from Russia. Last year, Berlin managed to reduce its reliance on the fuel from the sanctioned country by replacing it with imports of LNG from the US, "which is by far more expensive and worse from an ecological point of view," according to Hunko.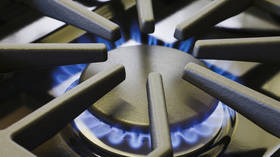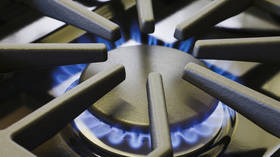 The politician said the explosions were an act of an "economic war" targeting not only Germany but the entire EU. The Nord Stream 1 pipeline, which runs under the Baltic Sea and carried natural gas from Russia to Germany, along with the newly built but never used Nord Stream 2, were ruptured by underwater bombs last September, rendering them inoperable.
"Who benefits from this? It's clear. It's mainly the countries that export the gas to Germany; it is mainly the US," Hunko said, adding: "this means not only higher prices for gas for the German population, but also a problem for German industry."
Prior to the conflict in Ukraine, Germany was already experiencing economic difficulties due to a shortage of qualified personnel and muted productivity growth. Skyrocketing energy prices have since dealt a serious blow to the economy which is based on low energy prices and exports, Hunko noted.
He warned that the surging cost of energy and raw materials, and the resulting restraints on investment, are forcing some major businesses to leave the country as "it is no longer as interesting for big companies to stay in Germany".
Some businesses have already migrated to the US, the politician said, arguing that this indicates an economic competition between the US, Germany and Europe.
For more stories on economy & finance visit RT's business section
Azərbaycan24 sosial şəbəkələrdə