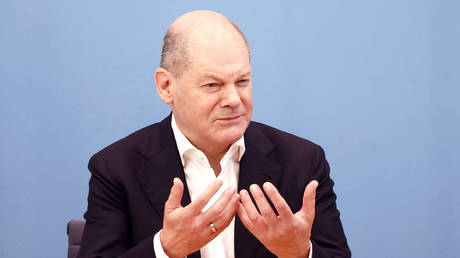 German Chancellor Olaf Scholz has welcomed the recent summit on Ukraine hosted by Saudi Arabia FILE PHOTO. © Getty Images / Carsten Koall
The recent summit on Ukraine in Jeddah was a "very special" event, German Chancellor Olaf Scholz has said, calling for a greater diplomatic effort to end the ongoing conflict between Moscow and Kiev.
Scholz made the remarks in his major annual summer interview with German broadcaster ZDF, which aired on Sunday. The chancellor urged further diplomatic effort, stating it was actually useful to "press" Russia.
"It makes sense for us to continue these talks because they increase the pressure on Russia to realize that it has taken the wrong path and that it must withdraw its troops and make peace possible," Scholz stated.
The chancellor also noted a similar diplomatic event hosted by Denmark in June, stating that these talks and the summit hosted by Saudi Arabia were both "very special" events.
"They are very important and they are really only the beginning," Scholz stated.
The Jeddah meeting, which brought together security advisers and senior diplomats from the participating nations, failed to yield any meaningful results. Effectively, the participants have only agreed that the UN Charter as well as Ukraine's territorial integrity should be respected.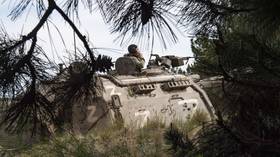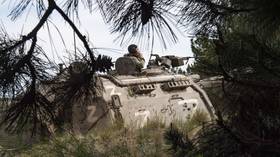 Moscow has dismissed the Saudi-hosted negotiations, with Russian Foreign Ministry spokeswoman Maria Zakharova stating that "without Russia's participation and without taking into account its interests, no meeting on the Ukraine crisis has any added value."
Asked about the prospects of further military support to Ukraine and in particular the reportedly imminent delivery of Taurus long-range cruise missiles, the German chancellor failed to provide a direct answer.
"As in the past, we will always review every single decision very carefully, what is possible, what makes sense, what can be our contribution," Scholz said.
Unlike many Western countries, Germany has long resisted Ukrainian demands to supply increasingly sophisticated military hardware. The situation changed early this year, when Berlin gave in to mounting pressure and agreed to deliver Leopard 2 main battle tanks, as well as enabling third parties to re-export German-made military vehicles to Ukraine. (RT)
Azərbaycan24 sosial şəbəkələrdə