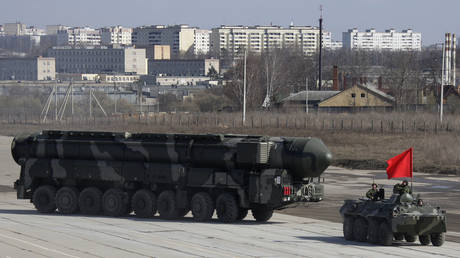 Minsk and Moscow "will stop at nothing" to protect their people, Alexander Lukashenko has said FILE PHOTO: A Russian intercontinental ballistic missile Topol-M. © Sputnik / Anton Denisov
Belarusian President Alexander Lukashenko mulled the possibility of his nation hosting Russia's strategic nuclear weapons during an annual address to parliament on Friday. His words came as Moscow announced its plans to deploy its tactical nuclear weapons to Belarus.
"I and [Russian President Vladimir] Putin can decide and deploy strategic nuclear weapons here, if need be," Lukashenko told lawmakers, adding that the move would show the two nations' readiness to defend their "sovereignty and independence."
"We will stop at nothing to protect our nations, our states, our people," the Belarusian leader said, adding that the move would likely serve as an effective deterrent against any hostile moves by the US and its allies. The Belarusian president expressed his hope that strategic nuclear weapons deployment to his country would "sober up all the hawks across the pond for a long time."
Lukashenko also said he had already ordered the military to restore the facilities used to store Topol intercontinental ballistic missiles and served as their potential launch sites in Soviet times. According to the president, Belarus kept all the facilities, which he called "complex engineering structures."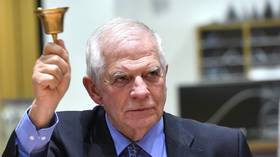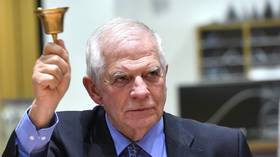 Read more
EU warns of response to Belarus nuclear move
Russia currently uses Topol-M and Yars intercontinental ballistic missiles – upgraded versions of the Soviet-made Topol missiles developed in the 1980s. The missiles could be silo-based or placed on mobile, self-propelled wheeled platforms. Some of the mobile versions of the original Topol missiles were deployed to Belarus during the Soviet era.
The Belarusian president previously and repeatedly advocated deploying Russia's nuclear weapons to his country, citing a threat posed by the West. In October 2022, he pointed to "nuclear sharing" talks between Washington and Warsaw, warning that nuclear weapons could be placed in Poland, which borders Belarus.
Last week. Putin announced the deployment of Russia's tactical weapons to Belarus by saying that a special storage facility for them would be ready by July 1. Moscow explained its decision by pointing to London's plans to supply Kiev with depleted uranium munitions.
Russia blasted the UK's move as a sign of "absolute recklessness, irresponsibility, and impunity" on the part of London and Washington.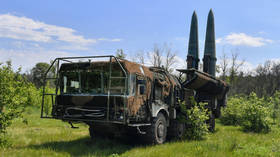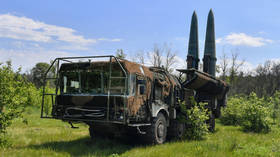 Read more
Belarus rebukes West over Russian nukes
Ukrainian President Vladimir Zelensky linked Moscow's decision to deploy nuclear weapons to Belarus to some alleged "failures" during a meeting between Putin and Chinese President Xi Jinping earlier in March.
"A signal of Russia deploying its nuclear weapons on Belarusian territory would indicate that [Putin's] meeting with China's [leader] had failed," Zelensky said during a press conference with the Moldovan president as well as the prime ministers of Croatia, Slovenia and Slovakia in Kiev. He did not elaborate on the particular way in which the two events are connected in his view.
Putin and Xi signed more than a dozen documents on increased cooperation in fields ranging from trade and industry to science and the military during the visit. Later, Moscow confirmed that the two nations were in the final stages of striking a gas megadeal, while Beijing said that it aimed for closer defense cooperation with Moscow. The Pentagon also described Xi's visit to Moscow as a "very troubling message." (RT)
Azərbaycan24 sosial şəbəkələrdə