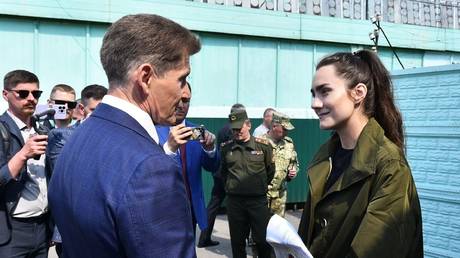 Arrested in May 2021, Sofia Sapega had been sentenced to six years in prison for running opposition Telegram channels Russia's Primorsky Region Governor Oleg Kozhemyako welcomes Sofia Sapega outside the Gomel Women's prison on June 7, 2023, Gomel Region, Belarus © Sputnik / Sputnik/RIA Novosti
Belarusian President Alexander Lukashenko has pardoned Russian national Sofia Sapega, who was sentenced to six years behind bars for her role in the 2020 protests. Oleg Kozhemyako, the governor of Russia's Primorsky Region, where Sapega is originally from, personally traveled to Minsk to ask for her release.
On Wednesday, Kozhemyako broke the news on his Telegram channel, accompanying the post with a video clip showing himself greeting Sapega as she walked out of the penitentiary facility.
"Our compatriot Sofia Sapega has been given a unique chance to make a fresh start in life," the official wrote. According to the governor, the Belarusian head of state had treated with "fatherly understanding" the pleas made by the inmate's parents. Kozhemyako added that Lukashenko signed off on the pardon "right after our meeting."
He described Sapega's ordeal as a "serious lesson" and revealed that the freed inmate was on her way home.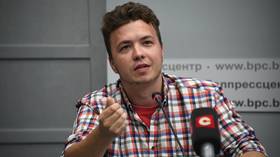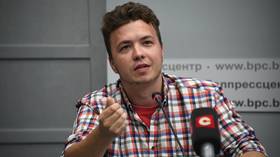 In the video, Sapega expressed gratitude to the Belarus president for his decision.
Speaking to Russia's TASS media outlet on Wednesday, her lawyer, Anton Gashinsky, said he had faint hope that his client would be pardoned.
A plea by Sapega at the beginning of the year for a pardon was turned down by the Belarusian authorities.
In April, Gashinsky said that the woman would be extradited to Russia.
She was sentenced to six years in prison last May for running a Telegram channel that disclosed the personal data of Belarusian law enforcement officers amid the 2020 protests.
The activist ended up in Belarusian custody along with her boyfriend, Roman Protasevich, in May 2021 after authorities in Minsk forced the pilots of a Ryanair flight en route from Greece to Lithuania to land in Belarus. The pair, who were on board the plane, were arrested.
Late last month, the Belarusian authorities also pardoned Protasevich, who had been sentenced to eight years behind bars earlier that month. (RT)
Azərbaycan24 sosial şəbəkələrdə