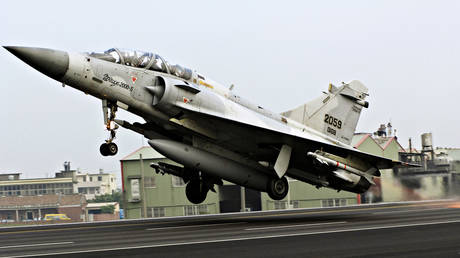 Only half of the island's air fleet could effectively engage China's air force, according to the WaPo A Mirage 2000 jet fighter of the Taiwan Air Force takes off from a stretch of Sun Yat Sen Freeway near Hua Tan © Getty Images / Alberto Buzzola/LightRocket via Getty Images
Washington has concerns over Taiwan's capacity to defend itself in the event of an attack from Beijing, according to leaked documents that have shaken the US military intelligence infrastructure, the Washington Post reported on Saturday.
Responding to the concerns outlined in the documents, a spokesperson for Taiwan's Defense Ministry told the Post that it "respects outside opinions about its military preparedness" but its defense protocols are "carefully constructed based on enemy threats."
The papers, which were allegedly uploaded to a gaming web forum by a 21-year-old US National Guardsman, suggest that Beijing would very likely gain early air supremacy over Taiwan should a conflict break out in the vicinity of the Taiwan Strait.
The leaked Pentagon assessments also indicate that Taipei's military leadership has doubts surrounding its own ability to "accurately detect missile launches," and that only around 50% of its aircraft are capable of effectively engaging Beijing's more advanced air force.
China's tactic of obscuring the movement of military hardware within civilian infrastructure – such as passenger ferries – has impeded US intelligence-gathering efforts, the report claims.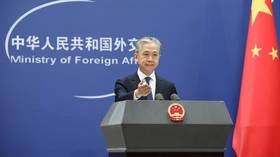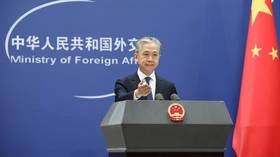 Read more
Beijing explains goal of drills near Taiwan
The Pentagon has been critical of Taiwan's defensive preparedness, according to the leaks, particularly as it relates to problems in relocating Taiwanese military assets to make them less vulnerable to airstrikes. Washington, the Post adds, is also concerned by the prospects of Taiwan translating its military drills into real-world, live-action scenarios.
However, Taiwan's Defense Ministry added in its statement to the Post that its military forces are "absolutely capable, determined and confident" that it can ensure security on the island.
The damning reports on Taiwan's defensive efficiency comes days after it held military drills in which it planned an array of responses to attacks by missiles and chemical weapons. These took place after Beijing conducted its own exercises, which reportedly included a scenario involving the 'encirclement' of the island.
Washington's concerns regarding Taipei's apparent security problems coincide with frustration in Beijing about apparent US meddling in the region. China upped its military drills last year following a visit to Taiwan by then-House Speaker Nancy Pelosi, while Beijing also expressed anger when the island's leader, Tsai Ing-wen, held a meeting with current Speaker Kevin McCarthy in California earlier this month.
Beijing, which views Tsai as a separatist, considers Taiwan to be a breakaway province which will one day be returned to full rule. Washington has diplomatically acknowledged Beijing's position that there is only one Chinese government under its 'One China' policy, though it has maintained unofficial ties with the island. The Biden administration has also suggested that it would aid Taiwan should China attempt to take it by force. (RT)
Azərbaycan24 sosial şəbəkələrdə