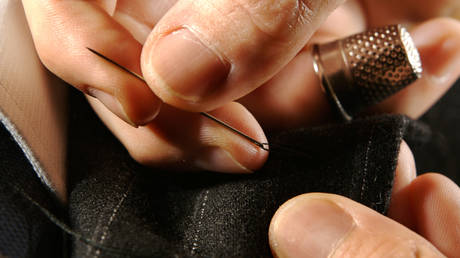 The items could be included in the EU's 12th package of Russia sanctions © Getty Images / LdF
Lithuania has suggested including exports of buttons, nails, and sewing appliances in a 12th round of sanctions on Russia, EUobserver reported on Friday.
According to the proposal, prohibiting the items is intended to "degrade Russian industrial capacities." The list, among other things, is also said to include non-electric radiators for central heating and spare parts for them.
The EU has been crafting its next set of Ukraine-related sanctions for weeks. While the package is expected to concentrate on further hindering Russia's capacity to circumvent previously imposed restrictions, a number of new large-scale measures are also on the table.
For instance, several member states have reportedly called for a ban on new deals with Russian nuclear giant Rosatom, as well as halting purchases of Russian uranium, liquified natural gas (LNG) and steel. Estonia has reportedly demanded a full trade embargo on Russia to stop sanctions evasion. Other proposals include blocking IT services for Russian firms and stopping exports of laser technology.
The Russian diamond industry is also in the crosshairs. The G7 has been working with Belgium, which hosts the world's biggest diamond-trading hub in Antwerp, on traceability protocols which would be able to identify gems of Russian origin on retail markets. EUobserver cites an unnamed EU diplomat as saying the system is nearly ready and that Western states are set to impose a ban on Russian diamonds "in the very coming days."
In addition, the EU Council has reportedly stepped up work on the potential use of frozen Russian assets to aid Ukraine. Belgium earlier this month announced it would send tax revenue generated from Russian money kept it its Euroclear clearing house to Kiev, and proposed that other EU countries follow its lead.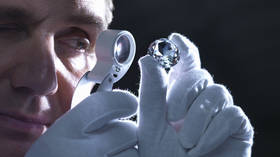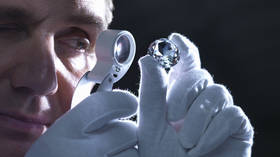 According to EUObserver, the European Commission will start behind-closed-doors discussions on new sanctions with individual EU members this weekend or early next week. However, analysts note the process could take weeks to finalize, given the number of proposals and the fact that all member-states must agree on the measures to be included. Hungary, for instance, has adamantly opposed sanctioning the Russian nuclear industry due to its contracts with Rosatom for the construction of two new reactors at its Paks-2 nuclear power plant.
Since the start of Moscow's military operation in Ukraine in February 2022, the EU has implemented 11 sets of sanctions on Russia, targeting various sectors of the economy, the country's financial institutions and trade, and blacklisting several hundred Russian individuals and businesses. The Kremlin has repeatedly labeled the sanctions illegal and warned they pose a threat to the world's economic and trade relations.
For more stories on economy & finance visit RT's business section
Azərbaycan24 sosial şəbəkələrdə