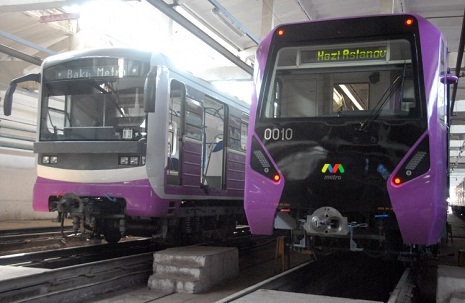 In connection with the forthcoming Karabakh-Galatasaray soccer game in Baku, the operation of the Baku Metro will be changed, according to the Baku Metro CJSC.
According to the statement, the enhanced mode will be introduced at the Koroglu station due to the game being held nearby.
"Given the interest in the game between Karabakh (Agdam, Azerbaijan) and Galatasaray (Istanbul, Türkiye), which will be held on March 26 at the Baku Olympic Stadium in support of the victims of the earthquake in Türkiye, changes will be made to the work of the Baku Metro," said the statement.
"Additional staff will be working at the station, in accordance with the evening duty schedule," Baku Metro said. "The main idea is to help passengers easily navigate in the direction of the arena, and help solve possible problems."
According to the Baku Metro, during the day, the movement of trains in the "28 May – Hazi Aslanov" direction will be provided with an interval of 2.5 minutes. Due to the junction of lines at the 28 May metro station, the interval in the direction of Icheri sheher and Darnagul from here will be two times longer. However, for the purposes of proper regulation, in case of overcrowding, reserve trains will be ready to be standing ready.
"After the end of the game, additional measures will be taken in order to promptly transport passengers. In this case, the traffic interval in both directions will be optimized again with the addition of reserve trains," said the statement.
Azərbaycan24 sosial şəbəkələrdə