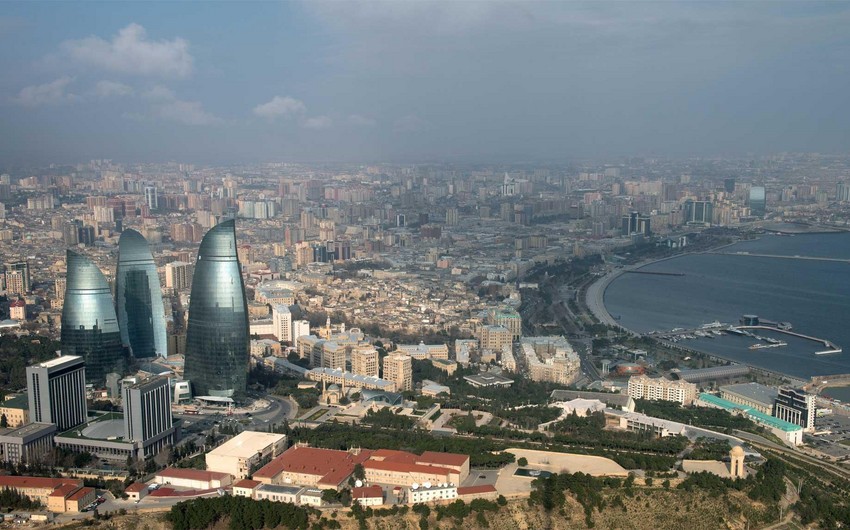 The commemoration ceremony on the occasion of the 55th anniversary of the establishment of the Association of Southeast Asian Nations (ASEAN) was held by the Embassy of the Republic of Indonesia together with the Embassy of Malaysia at the Indonesian Embassy in Baku on 08 August 2022, Report informs.
The second historical ASEAN Day celebration in the Republic of Azerbaijan began with the ASEAN flag raising ceremony being held together with the singing of the ASEAN Anthem, "The ASEAN Way," which reflected the vision of ASEAN countries to realize peace and prosperity in the Southeast Asian region.
As the host, Indonesian Ambassador, H.E. Mr. Hildi Hamid, in his speech, expressed his welcome and appreciation of all the guests' presence at the 55th ASEAN Anniversary in the Indonesian Embassy.
"So far, ASEAN has succeeded in building a strong and prosperous Southeast Asian region over the past 55 years. ASEAN is able to deal with other developed countries and become one of the communities to be reckoned with in the international world in various ways".
Indonesian Ambassador, in his speech, also highlighted that ASEAN has shown significant progress in terms of social, economic, political, and cultural aspects. Consisting of its ten Member States – Brunei, Cambodia, Indonesia, Lao PDR, Malaysia, Myanmar, Philippines, Singapore, Thailand, and Vietnam, ASEAN becomes the 3rd largest market in Asia and the 5th largest in the world and is one of the most developed integrated markets. With a population of 667 million people, ASEAN has a broad consumer base, the 3rd largest after China and India globally.
While Ambassador of Malaysia, H.E. Mr. Dato' Yubazlan Yusof, also gave remarks by congratulating ASEAN on its 55th anniversary. Bound together by the concept known as the "ASEAN Way" that is based on the spirit of friendship and with consideration on the political, economic, and social diversity of its Member States, ASEAN is recognized as the next economic superpower in the global world. He also hopes that ASEAN countries always support each other and share experiences to work together to further strengthen our economy and to maintain our regional peace and stability.
The event was followed by an ASEAN cake-cutting ceremony by H.E. Mr. Hildi Hamid, Ambassador of the Republic of Indonesia to the Republic of Azerbaijan, and H.E. Mr. Dato' Yubazlan Yusof, Ambassador of Malaysia to the Republic of Azerbaijan.