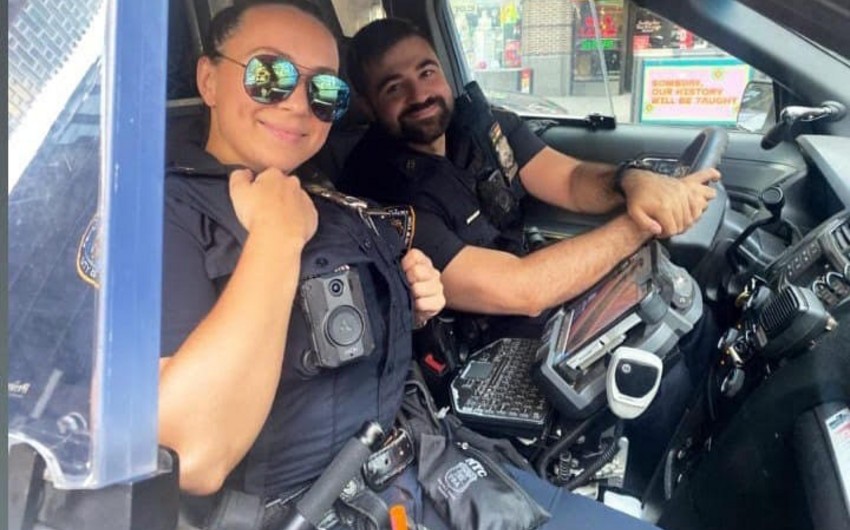 New York, one of the largest cities in the United States, is protected by 37,000 police officers. The New York Police Department (NYPD), the largest police organization in the United States, is also the most advanced police organization in the world. It is gratifying that Azerbaijani police officers also work in the NYPD. Our interlocutor Nisa Hajiyeva is the first Azerbaijani female police officer working in the NYPD.
In an interview with the local bureau of Report, she talked about the known and unknown aspects of being a police officer in New York.
– Let's go back a bit. How did you come from Azerbaijan and start working in the United States?
– I was born in Baku in 1986. My father is Azerbaijani, and my mother is Russian. Although my mother was born in a Russian family, she grew up in Baku since childhood. My story is a little different than others. My father and mother are deaf and mute. I have a brother who was born with Down syndrome and is older than me. I grew up in Baku. After finishing school, I was admitted to the Azerbaijan University of Languages with a high score. I came to the United States via an education program while studying at the university. I studied and worked in Colorado, USA, for a year. Later I returned to Baku. After staying there for a while, I decided to return to the United States again. I continued my education at Brooklyn College in New York (City University of New York). Later I got married. Now we have four children – two girls and two boys. My eldest daughter is 11 years old, and my youngest is five. I started looking for a job a few years ago. I made some research and decided to start working for New York, the largest police organization in the United States.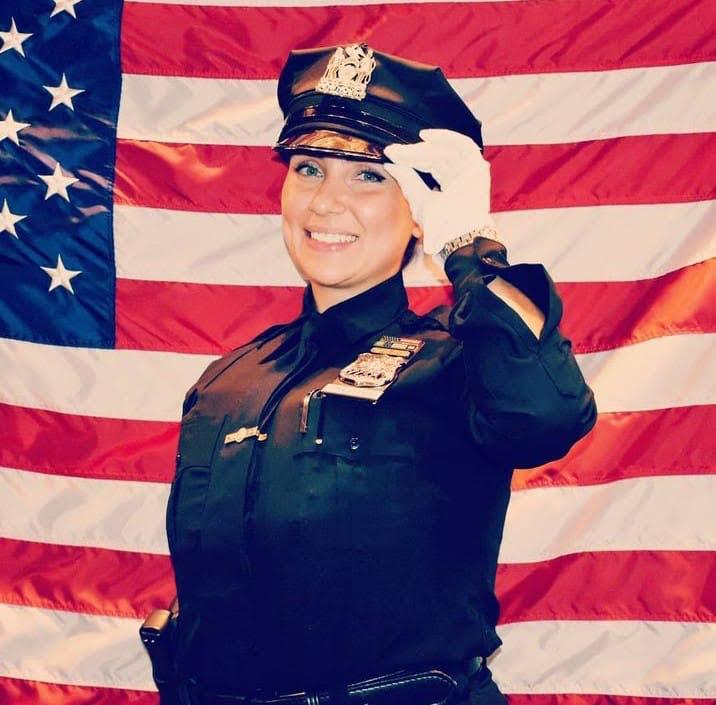 – How did the recruitment process proceed? What stages did you go through to become a police officer in New York?
First of all, I should note that my family has always supported me in all matters since childhood. My mother used to tell me that whatever you want to be, you should choose that profession yourself. We lived on Azadlig Avenue in Baku, and our house was above the police station. When I sat on our balcony with my father, I always saw the policemen and witnessed how they treated the criminals they brought to the police station. I always thought that being a police officer was a tough job. Being a police officer as a woman makes the situation even more difficult. I have never seen a female police officer in Azerbaijan, but there are many female police officers in the United States, especially New York. My mother lives with us now. My father passed away, and unfortunately, he did not see my success.
As for the recruitment process, it is quite a difficult process. First, they sent a request to Azerbaijan and investigated my entire life from the day of my birth until today. In order to be admitted to the Police Academy, I had to pass several exams. One of them was a psychological test, and it was quite difficult. Sometimes they asked such questions that I found difficult to answer. However, I passed that exam successfully. Later, I completed the written and physical exams. After meeting all the terms, I was admitted to the Police Academy in 2020. I studied at the academy for 6 months with five hundred students. I was chosen among them and received the Sharp Shooter badge. I was the first to use the arms. Frankly, I had not picked up a gun until that day, and I learned that I had such a talent when I was studying. I was just so much excited because I had no experience in this field. So, most people who work at police stations come from the military and become police officers. Now I'm used to it, and I'm glad that the NYPD, where I work, has a great team. Everyone is very supportive of each other.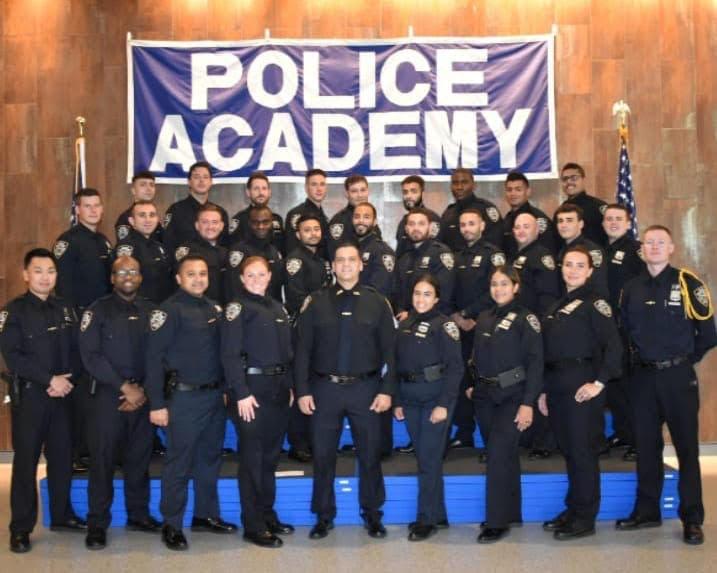 – Are there any other Azerbaijani police officers in the NYPD beside you?
– Yes. I know 6 or 7 of them. Some of them have a high rank. Given that we work in the largest police department in the world, it's a bit difficult for us to find each other here. A few months ago, on the day of Azerbaijan's independence, the permanent representation of our country at the UN gathered us together. We got to know each other there. Everyone works in different departments. Many police officers from Turkiye and Russia work in the New York police force. The number of Turks is more than 100. Therefore, they created their associations. They meet on different days, celebrate their country's holidays, and gather together on historically significant days. I hope our number will increase here and we will create our own association soon.
Although there are few of us, we inform the local police about Azerbaijan and preserve our identity. Especially when we started a new job, everyone often tried to get information about Azerbaijan and asked where Azerbaijan is. I also showed them the pictures of me in national clothes and talked about Azerbaijan's rich nature and culture. They were quite interested in it. Sometimes I take homemade national dishes to work and share them with my colleagues. They already know how delicious the cuisine of Azerbaijan is. I miss Azerbaijan very much. I have lived there for 20 years, and Azerbaijan means everything to me. I try so that my children grow up with Azerbaijani traditions. On Novruz holiday, we make a bonfire. I cook Azerbaijani food for them at home. Our people are very different. US society is quite different. People prefer solitude, and there is no neighborhood culture. We can visit our neighbors in Azerbaijan whenever we want and meet our friends whenever we want. But that's not the case here. People complete their needs and loneliness with the animals they keep in their homes. It's more of a lifestyle in New York, but the situation changes a bit when you move away from New York.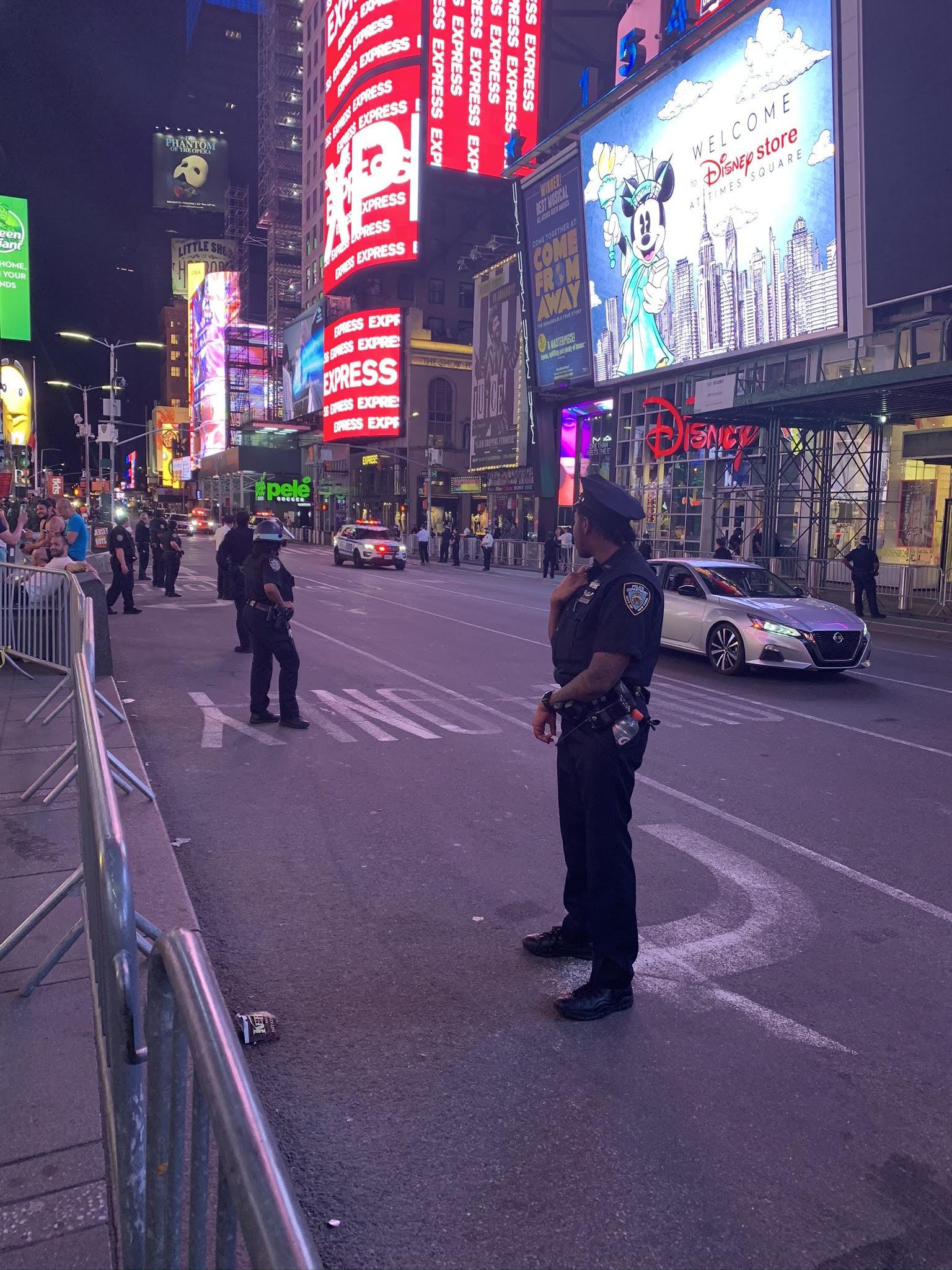 – What are your future plans"
– Although it is difficult, I love my job. Besides the stress, being useful to people and helping someone is the part of this profession that I enjoy the most. Although I serve in the United States, my heart always beats with Azerbaijan. I am always ready to contribute to my country. I witnessed an exciting event during the UN high-level week. Many of my police friends were assigned to protect the security of the leaders of the countries they came from. If there is an opportunity like this in the future, I will take that chance.
Azərbaycan24 sosial şəbəkələrdə
Whatsapp xəttimiz -
070 224 40 25