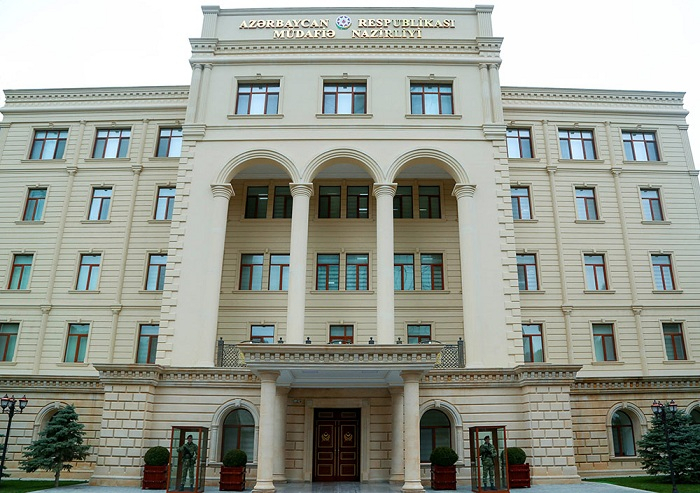 The commander of the Ground Forces of the Army of the Islamic Republic of Iran, Kiomers Heydari, has voiced defamatory opinions about Azerbaijan, according to the statement of the Ministry of Defense of Azerbaijan.
The statement reads as follows:
"Heydari claims that there are apparently "Zionist" forces in Azerbaijan and that Azerbaijan used ISIS terrorists brought from Syria in the 44-day war and that they are still in the country. At the same time, he says that changes on the border with Armenia will not be allowed by Iran.
First of all, we state that the accusation of the Iranian side about the presence of any foreign forces in the territory of the Republic of Azerbaijan is unfounded and completely inappropriate. In general, there are no foreign elements in the territory of the Republic of Azerbaijan.
We would like to remind Heydari that Armenia occupied the territories of Azerbaijan for 30 years. As a result of this military aggression, the 132-kilometre section of the Azerbaijan-Iran state border was also occupied. However, the Iranian side has never once made accusations against Armenia. On the contrary, the Iranian-Armenian brotherhood became stronger during this period. Today, it is no secret to anyone that Armenia has two main allies in the world, of them is France, and the second is Iran.
The Republic of Azerbaijan supports the territorial integrity of all countries and does not interfere in the internal affairs of states.
In response to Iran's accusation claiming that Azerbaijan allegedly used ISIS terrorists in the 44-day Patriotic War, we inform you that the glorious Azerbaijan Army freed our lands from the Armenian occupation and made a triumphal chronicle. This claim is nothing more than an outrageous accusation and defamation. It is ironic and ridiculous that this accusation was made by a high-ranking military officer of a state that supports terrorism and whose name is known for committing terrorist acts in various countries around the world".
Azərbaycan24 sosial şəbəkələrdə