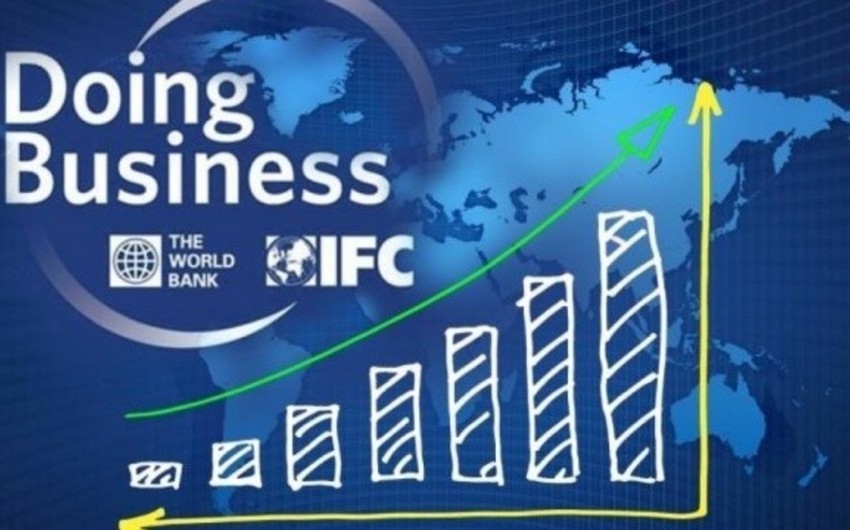 Azerbaijan has become one of the countries due to which the World Bank Group has decided to discontinue its Doing Business report.
Moreover, if in the case of China and Saudi Arabia, the ratings turned out to be higher, Azerbaijan's ranking was lowered due to the biased attitude of the authors of the 2018 and 2020 reports, Report informs referring to the statement of the World Bank.
According to the materials of the investigation, Simeon Djankov, director of the Development Economics group at the WB, working with the Doing Business team, made every effort to lower Azerbaijan's rating. Djankov instructed the Doing Business team to scrutinize Azerbaijan's data due to his concerns that the Azerbaijani government improperly influenced the private sector contributors from whom the team collected its data. The Doing Business team performed an "internal audit" on its data for Azerbaijan and confirmed the accuracy of the large majority of reforms in the report.
Nevertheless, on three topics, Azerbaijan's reforms were "frozen," or not counted, in the final version of Doing Business 2020 at the direction of Mr. Djankov. The changes reduced Azerbaijan's score by nearly two points, dropping it from the Top Improvers list.
In addition to alterations made to three Azerbaijani data points, Mr. Djankov also ordered a last-minute change to the methodology underscoring the Protecting Minority Investors ("PMI") indicator, further damaging Azerbaijan's score, as well as scores of numerous other countries.
"We identified no evidence suggesting that the Office of the President or any members of the Board were involved in the changes affecting Azerbaijan in the 2020 report," the authors of the investigation note.
The WB will work on a new approach to assessing the business and investment climate in the countries, the statement said.
"Trust in the research of the World Bank Group is vital. World Bank Group research informs the actions of policymakers, helps countries make better-informed decisions, and allows stakeholders to measure economic and social improvements more accurately. Such research has also been a valuable tool for the private sector, civil society, academia, journalists, and others, broadening understanding of global issues," said the World Bank.
After data irregularities on Doing Business 2018 and 2020 were reported internally in June 2020, World Bank management paused the next Doing Business report and initiated a series of reviews and audits of the report and its methodology.
According to Reuters, the World Bank leaders, including then-chief executive Kristalina Georgieva, applied 'undue pressure' on staff to boost China's ranking in the bank's 'Doing Business 2018' report, according to an independent investigation released on Sept. 16.
The report, prepared by law firm WilmerHale at the request of the bank's ethics committee, raises concerns about China's influence at the World Bank and the judgment of Georgieva, now managing director of the International Monetary Fund and then World Bank President Jim Yong Kim.