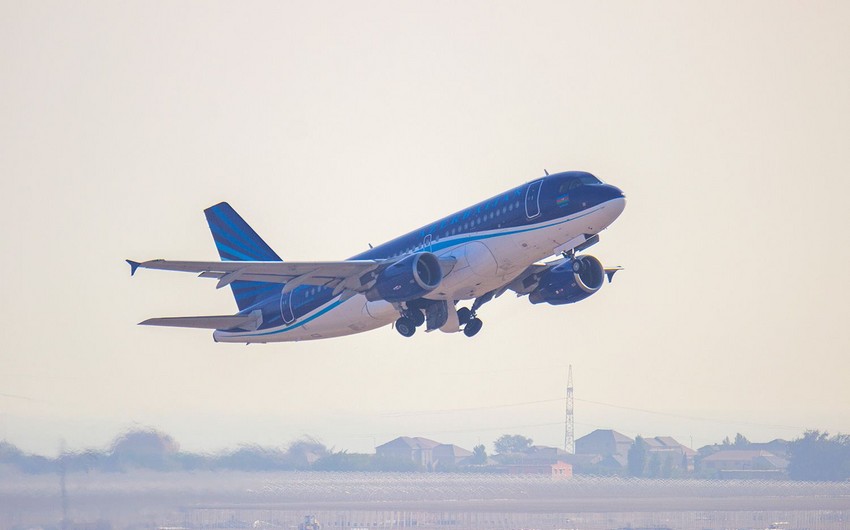 In connection with the improvement of the epidemiological situation and extensive immunization against COVID-19, Azerbaijan is gradually joining the global initiative aimed at opening borders, ensuring the safest quarantine-free travel possible, reviving the tourism industry, and resuming flights to international destinations, Report informs, citing Azerbaijan Airlines (AZAL).
In this regard, the company provides passengers with general information and answers to frequently asked questions below:
1. Who is allowed to enter Azerbaijan by air, and under what conditions?
– Due to the favorable epidemic situation, starting Azerbaijan has lifted restrictions imposed on entry by air for citizens and residents of Russia, Turkey, USA, Bahrain, UAE, United Kingdom, Israel, Hungary, Qatar, Germany, Austria, Belgium, Czech Republic, Denmark, Ireland, Spain, Sweden, Switzerland, Canada, Luxembourg, Malta, the Netherlands, Poland, Portugal, Serbia, Singapore, Slovenia, Slovakia and Greece which have been in effect since March 2020. Previously, entry to Azerbaijan was only possible for its own residents, their relatives of direct descent, and persons allowed to work and reside in Azerbaijan. According to the new rules, citizens of the above countries can enter Azerbaijan. Note that persons over 18 years old must have a certificate of negative PCR test for COVID-19 received within 72 hours before departure, as well as an official document (certificate) confirming full vaccination or recovery from COVID-19. Such certification must have the attributes of electronic verification (for example, QR code) confirming its validity. The presence of such attributes on the test result is optional; it is desirable in order to speed up the passage of formal procedures.
Documents will be checked during check-in at the airport of departure. Persons aged 1 to 18 years old can provide only a certificate with negative PCR test results; children under one year old do not need documents.
2. Under what conditions are citizens of Azerbaijan allowed to enter the country?
– The citizens of Azerbaijan, their relatives of direct descent (spouse, parents, brothers, sisters, children, grandparents, or grandchildren), as well as family members of those passengers (parents, spouse, or children), persons who are allowed to work or hold a residence permit in Azerbaijan can arrive in Azerbaijan by air if they have an official document confirming a negative result of PCR test for COVID-19 passed no more than 72 hours before departure.
3. Do passengers need to provide certificates or COVID-passports when leaving the country?
– Passengers departing from Azerbaijan must have only those documents and certificates required to enter the destination country. Azerbaijan does not require a certificate or a COVID passport from leaving passengers; however, should these documents be needed in the destination country, they will be checked before departure at the check-in counter. It is recommended to check the current information on the requirements in force in different countries on the official websites of the relevant diplomatic missions.
4. Is it necessary for passengers of domestic flights to pass the COVID-19 test?
– No. The requirement of the COVID-19 test has been lifted for passengers of domestic flights. At the same time, all passengers traveling on internal flights and arriving at the Heydar Aliyev International Airport will pass a PCR test.
5. Which self-isolation measures are applied to passengers entering Azerbaijan by air?
– Upon arrival in the country, the mandatory two-week self-isolation is canceled. However, those arriving in the country should still keep social distance and all sanitary and epidemiological rules in public and crowded places.
6. What are the rules of carriage of hand luggage on flights operated by your Airline?