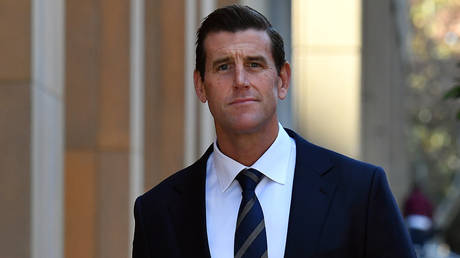 A court has deemed that the reporting on alleged war crimes was sufficiently accurate Ben Roberts-Smith departs the Federal Court of Australia on June 09, 2021 in Sydney, Australia © Getty Images / Sam Mooy/Getty Images
Australia's most-decorated living soldier, Ben Roberts-Smith, lost a defamation case on Thursday against three newspapers that had accused him of committing war crimes while serving in his country's armed services in Afghanistan.
Roberts-Smith was alleged in reporting by The Sydney Morning Herald, The Age, and The Canberra Times in 2018 of using an unacceptable level of force on several occasions between 2009 and 2012, which included the killings of unarmed Afghan civilians and prisoners.
"It's a day of justice for the brave men of the SAS (Special Air Service) who stood up and told the truth about who Ben Roberts-Smith is: a war criminal, a bully and a liar," said investigative reporter Nick McKenzie following the verdict, which was handed down by Justice Anthony Besanko. "Today is a day of some small justice for the Afghan victims of Ben Roberts-Smith."
Roberts-Smith has been seeking damages against the newspapers for reporting that he had committed illegal acts.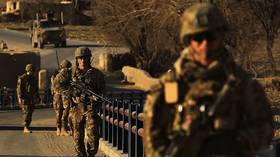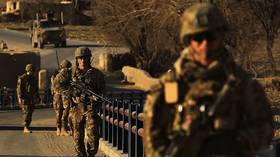 Read more
The first Australian soldier has been charged over Afghanistan war crimes, but those ultimately responsible remain in command
Among the claims made in newspapers against him, Roberts-Smith was said to have kicked a handcuffed man off a cliff before ordering the injured prisoner shot dead. The newspapers also reported that he had ordered a young soldier to kill an unarmed, elderly Afghan man to "blood the rookie."
Justice Besanko found that the newspapers' accounts of four murder allegations against Roberts-Smith were accurate based upon the civil case standard of the "balance of probabilities." Another two claims of murder remained unproven.
The verdict is, however, likely to make Roberts-Smith liable for substantial costs to the newspapers. The trial saw statements from more than 40 witnesses, including several current and former SAS soldiers. He claimed that witnesses who testified against him were peddling mistruths and that some were soldiers envious of his achievements on the battlefield.
In 2011, Roberts-Smith was awarded Australia's highest military accolade – the Victoria Cross – for his actions in fighting off a Taliban assault on his platoon.
Thursday's verdict follows the 2020 release of the Brereton Report, which detailed evidence that Australian armed forces had illegally killed at least 39 civilians and prisoners in Afghanistan between 2007 to 2013.
On Wednesday, Australia's defense forces chief, General Angus Campbell, told Australian government figures in Canberra that he had been informed by Washington that the report might trigger the United States' Leahy Law, which prohibits its armed forces from working closely with foreign military units found to have violated human rights. (RT)
Azərbaycan24 sosial şəbəkələrdə