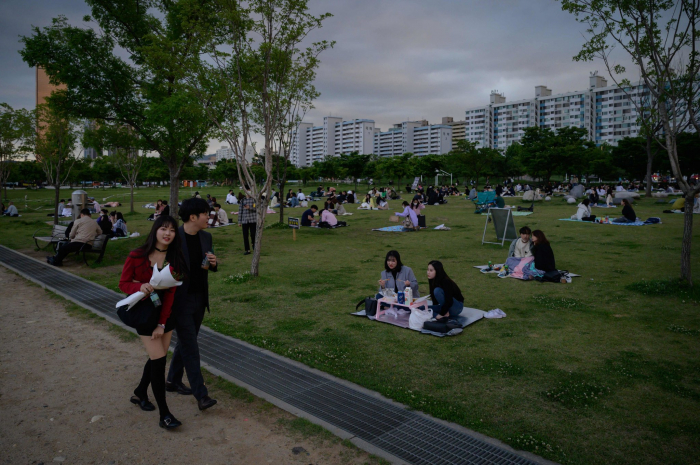 As countries across the Asia-Pacific region gradually open up after months of lockdowns, officials are struggling to strike that elusive balance between getting people back to work and keeping the virus at bay.
Economists and business leaders in China began warning in February that lockdowns and other stringent measures were hurting the lives and livelihoods of millions of people — all while contributing little to the containment effort. But when China eventually loosened its lockdowns, new pockets of infection cropped up, prompting the authorities in the northeastern province of Jilin to impose a Wuhan-style lockdown.
Similar tensions, backsliding and calls for compromise are now playing out elsewhere in the region.
In Indonesia, for example, which has 23,000 confirmed cases and counting, President Joko Widodo is concerned that the economic losses pose as much of a threat to the public as the virus. On Wednesday, he outlined plans for what he calls a "new normal" protocol meant to slow the coronavirus while reviving the economy. He called for deploying troops and police officers across hard-hit parts of the country to help enforce containment measures.
In Hong Kong, a semiautonomous Chinese territory, the authorities have adopted a "suppress and lift" strategy to alternately tighten and relax measures as transmissions surge and wane. Civil servants, for instance, were ordered to work from home in March — for the second time — after the city saw a new wave of imported cases. They're now back in the office.
And the authorities in South Korea have been easing social-distancing restrictions and reopening schools after successfully reducing what had been one of the largest outbreaks outside China to a trickle.
Still, the country reported 40 new cases on Wednesday, amid fears that an outbreak that started in nightclubs in Seoul early this month was infecting people elsewhere. The new patients in recent days include 11 cases linked to a duck restaurant in Seoul, and 36 linked to a home-delivery logistics center south of the city.
New York Times