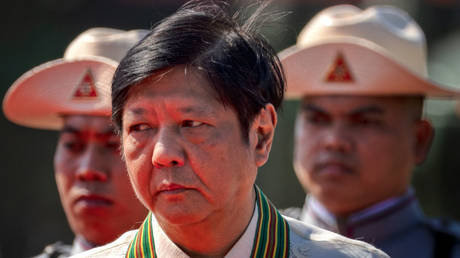 The Philippines has severed communications with the tribunal after clashing over an investigation of its drug war Philippine President Ferdinand Marcos Jr. inspects an honor guard at a military anniversary ceremony last week near Manila. © Getty Images / Ezra Acayan
Philippine President Ferdinand Marcos Jr. has broken off his government's contact with the International Criminal Court (ICC) after the tribunal rejected an appeal to halt an investigation of his predecessor's bloody crackdown on drug dealers.
"That ends all our involvement with the ICC," Marcos told reporters on Tuesday in Manila. "At this point, we essentially are disengaging from any contact, any communication."
The decision came after the ICC, based in the Hague, last week refused a request by the Philippine government to drop its investigation of alleged executions and police cover-ups during a drug war launched by former President Rodrigo Duterte. The court reopened the probe in January after suspending it in 2021 at the request of Manila, which claimed to be doing its own investigation.
"We cannot cooperate with the ICC considering the very serious questions about their jurisdiction and about what we consider to be interference and practically attacks on the sovereignty of the republic," Marcos said.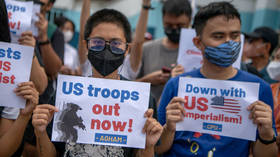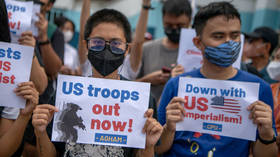 Duterte withdrew the Philippines from the ICC's founding treaty in 2018. His daughter, Sara Duterte, now the country's vice president, was Marcos' running mate in last year's presidential election. Marcos, the son of former Philippine dictator Ferdinand Marcos, swept to power in a landslide victory last May.
The ICC is billed as a court of last resort that investigates and prosecutes crimes in cases where nations are unable or unwilling to do the job themselves. The tribunal has asserted that even when a country withdraws from the charter, the ICC can probe crimes that were committed when it was still a member.
Philippine officials have argued that their own law enforcement authorities are capable of investigating allegations over Duterte's drug war, which reportedly left more than 7,700 people dead. Menardo Guevarra, solicitor general of the Philippines, claimed in 2021 that government investigators had identified possible criminal activity by more than 150 police officers.
Duterte has insisted that he gave no orders to kill drug suspects, other than when police were acting in self-defense. He said in 2021 that he would be willing to face trial in the Philippines, but he wouldn't stand before the "animals" of the ICC. In 2016, the then-president called threats of the ICC jailing him "bullsh*t," and he blasted the US for threatening to have him prosecuted by the tribunal despite the fact that Washington isn't even a signatory to the court. (RT)
Azərbaycan24 sosial şəbəkələrdə