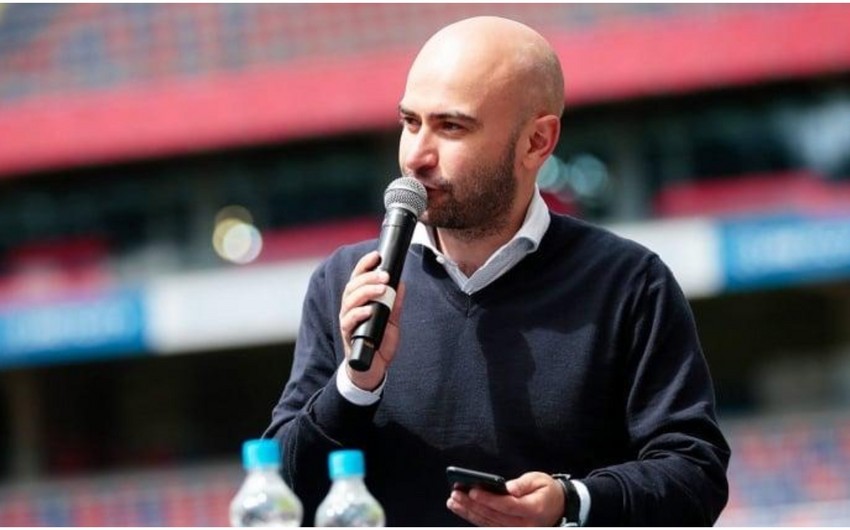 Sport is a non-political field. However, Armenians also try to take advantage of this humanism of the sport, presenting themselves to the world community as oppressed and deprived of their rights. Unfortunately, some want to patronize them in this issue as well.
UEFA has not accredited Armenian Nobel Arustamyan, a Russian citizen and commentator for the sports channel Match TV, to participate in the UEFA European Championship. As EURO 2020 will be held in a unified system under the UEFA flag, he will not be able to comment on the games in other countries.
Note that the championship will be held from June 11 to July 11 in 11 cities of the continent. In Group A, the Wales – Switzerland match will take place on June 12, the Turkey – Wales match will be held on June 16, Switzerand and Turkey will play on June 20, and one match of the quarterfinals will be held on July 2 at the Baku Olympic Stadium.пы.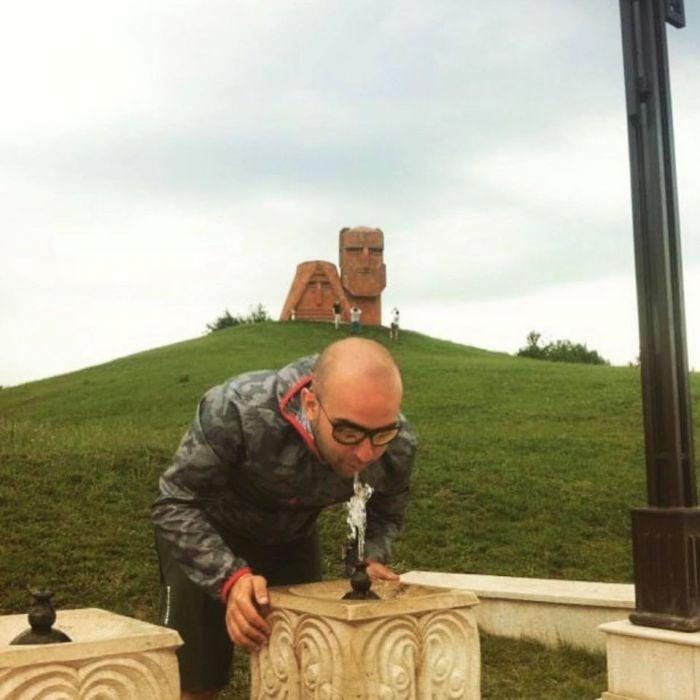 Why was Nobel Arustamyan blacklisted?
He repeatedly visited Azerbaijani lands illegally during the occupation. On October 5, 2020, Arustamyan shared a photo from Khankendi, made a false territorial claim against Azerbaijan, and made statements that incited national hatred. He claimed that Karabakh "belonged to the Armenians" and engaged in historical falsification. Arustamyan did not act as a sports commentator far from politics, but as a "politician" who defended the groundless and biased position of Armenia and some Armenians and as the Armenian separatists' riffraff in Karabakh.
By such actions, the Russian 'sports commentator' violated Azerbaijan's territorial integrity and sovereign rights. In other words, he entered the territory of Azerbaijan without permission. He was not accredited to the European Championship due to these crimes. No one can prove that he did not fight together with the separatists in Karabakh. Thus, Arustamyan can be considered to have played the role of a terrorist who used weapons against Azerbaijan, its servicemen, and its citizens. Because in those days, Armenians, mercenaries, terrorists from different parts of the world came to Karabakh to defend the illegal, separatist regime in Azerbaijan, the occupying Armenian state, and the army. No one can guarantee that Arustamyan was not one of them. The Azerbaijani side also has the right to initiate criminal proceedings against him in connection with his activities in Karabakh.
Speaking about the "events" in Baku and Sumgayit, the 'sports commentator' incited national hatred and described the occupier Armenia as a "small, poor Armenia." He stressed that Armenia, which has occupied Azerbaijani territory, is "fighting" for "peace" and "the right to life."
His defenders are as deceitful as he is. They claim that he was banned from entering Azerbaijan due to his Armenian surname.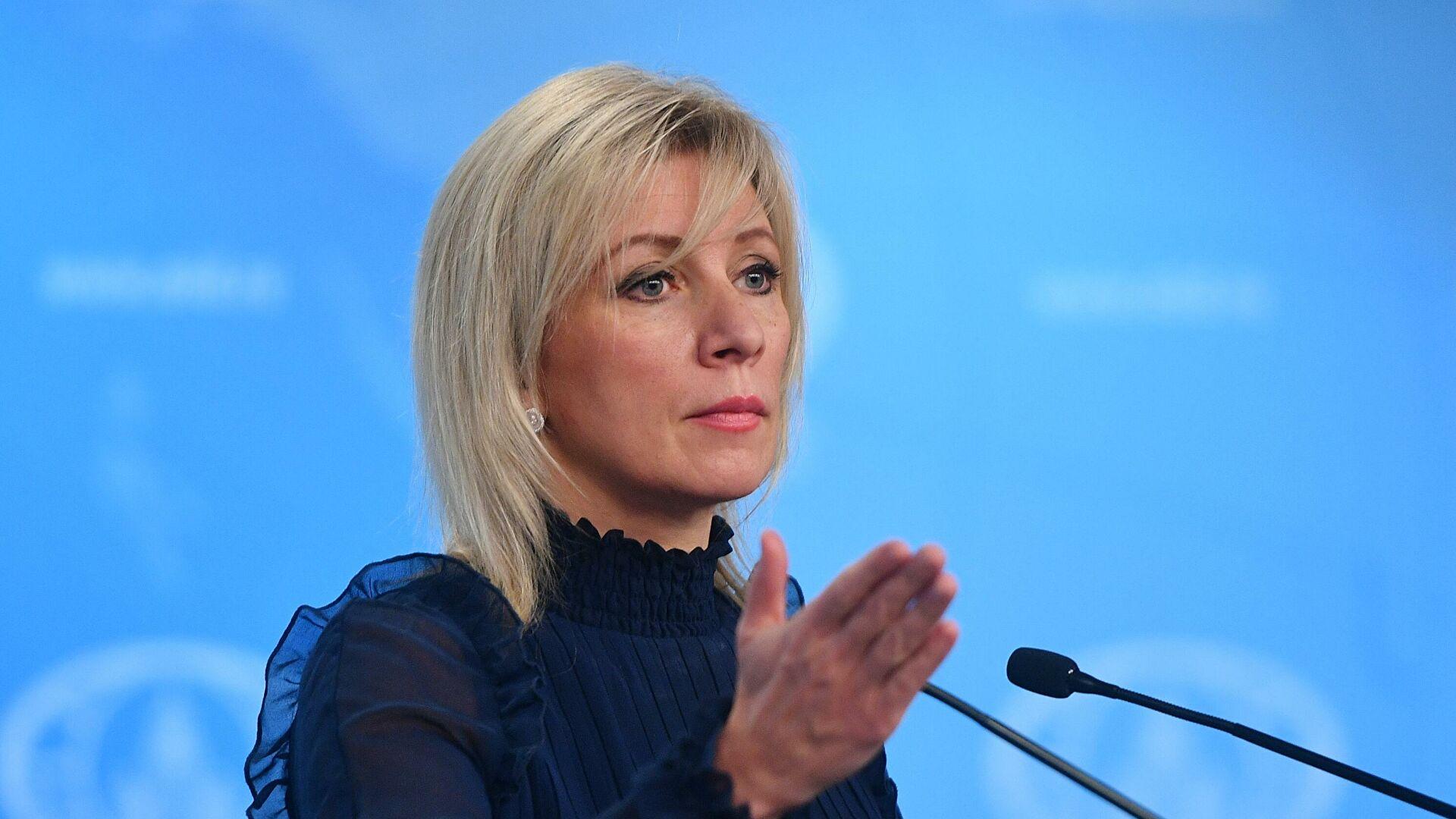 Arustamyan pretending to be Mkhitaryan
Russian Foreign Ministry spokeswoman Maria Zakharova also defended the fake 'sports commentator'. Every country's diplomat should be familiar with international law and its norms. Zakharova is also aware of this, so she knows that Russian Armenians violate Azerbaijan's sovereign rights. Nevertheless, she takes a different position.
The FM spokeswoman is not unaware of the fact that the journalist, who violated Russian law, was not allowed to enter the country. A few years ago, Ondrej Soukup, a Czech journalist and editor of the Gospodarjske Novini newspaper, was not allowed to Russia for domestic reasons. Because Russian laws are taken as a basis. In the case of Nobel Arustamyan, it is important to respect the laws of Azerbaijan.
Armenians' attitude to Azerbaijan does not change, regardless of the country of residence. On May 29, 2019, Henrikh Mkhitaryan, an Armenian footballer, refused to attend the Europa League final in Baku. By the way, this footballer did not want to visit Baku on his own initiative before.
Azerbaijan did not object to Mkhitaryan's arrival in Baku as part of the German team Borussia (Dortmund) to play against Gabala in the Europa League match in 2015 and to present in Arsenal-Garabagh match in 2018. He stated two years ago that he did not want to come to Azerbaijan to participate in a game against Chelsea in the Europa League final. However, the Azerbaijani Foreign Ministry said in a statement on May 11 that Mkhitaryan's safety was guaranteed.
At that time, the Azerbaijan State Tourism Agency, together with other government agencies, Azerbaijan Airlines (AZAL), and the Association of Football Federations of Azerbaijan (AFFA), said they were ready to host the UEFA Europa League final in Baku and create favorable conditions for tourists and guests.
The management of the London representative viewed Mkhitaryan's provocative behavior as a violation of the terms of the contract and decided to sell him during the summer transfer window of the year.
Despite all the conditions for security, Mkhitaryan allegedly carried out propaganda against Azerbaijan by not coming to Baku. In fact, he served the fascist ideology of Armenianism and Tseghakronism. The target of this ideology is the Turks. One of his ideologues, Garegin Nzhdeh, said: "There should not be a day without a struggle against the Turks."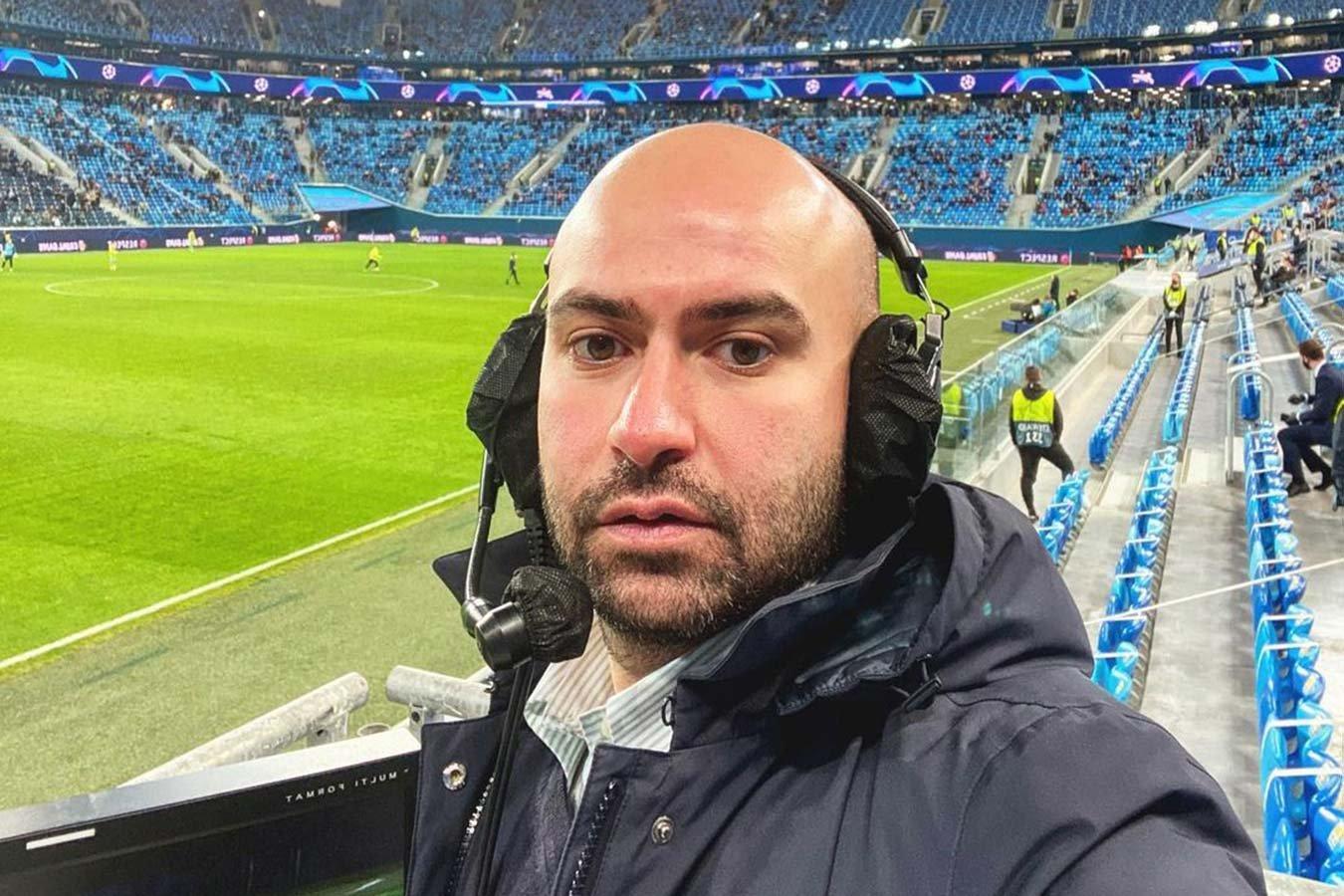 Excuse for an Armenian commentator
Arustamyan is also considered one of the bearers and followers of that fascist ideology. His visit to Karabakh and his well-known speeches confirm this. Even if Arustamyan were allowed to, he would refuse to visit Baku, saying, "my security will be threatened."
The messengers of this ideology are blackmailing Turkey and Azerbaijan at every step. When he violates the territorial integrity of Azerbaijan, he behaves as if he is not allowed into the country because of his Armenian surname. But patrons and Arustamyans forget that Armenians in Azerbaijan live not only in Karabakh but also in other regions. Except for Karabakh, Baku is the most populated area for Armenians in Azerbaijan. 30,000 Armenians live here with their surnames.
Azərbaycan24 sosial şəbəkələrdə
Whatsapp xəttimiz -
070 224 40 25