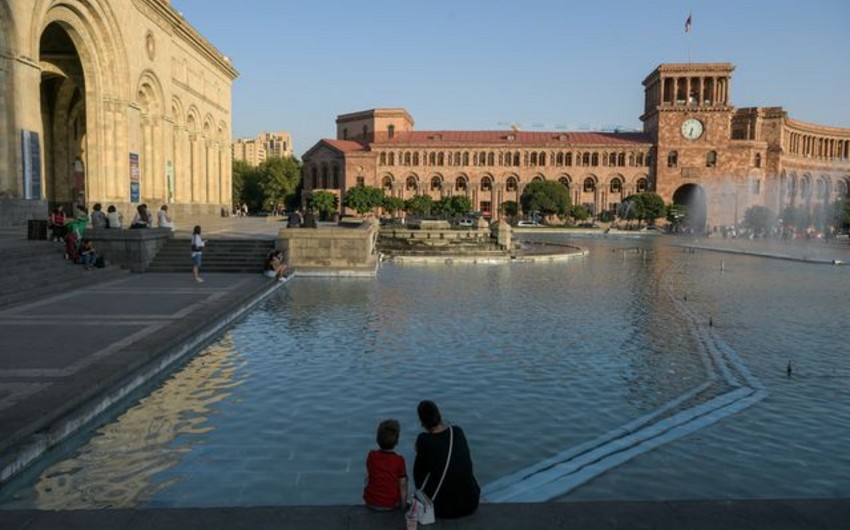 Police in Armenia have arrested Yazidi activists protesting forced "Kurdization" at their sacred temple in the village of Aknalich, Armavir region, Manvel Mamoyan, an activist living in Moscow and Yazidi by origin, said in an interview with Hraparak, Report informs.
He noted that the reason was the attempt by local activists to expel from the temple the Kurds who had come from Iraq supposedly to celebrate the Yazidi holiday Malake tawuis.
"The main goal of the Kurds coming from Iraq is to recruit the Yazidis into their religion. They tried to carry out propaganda in the temple, and we wanted to prevent this," he said.
Mamoyan noted that the Kurds who arrived from Iraq have nothing in common with the Yazidi Kurds living in Armenia.
"They claim that the Yazidis are not a people, but a religious community. They want to unite all Yezidi Kurds in the world around the single idea of 'Yezidism.' Unfortunately, they are pursuing a policy of forced 'Kurdization' not only in Lales (Iraq – ed.), they are trying to do the same thing in Armenia. The Malake tawuis holiday became a good opportunity for them to start spreading blasphemy," Mamoyan said.
He added that Tahsin Hazim Beg, rejected by Yazidis all over the world, was appointed by the local authorities in Iraqi Kurdistan as the leader of the Iraqi Yazidis, against their will.
"It was under his leadership that many Kurdish infiltrators arrived in Armenia. We learned that they intended to come to the temple in Aknalich to recruit local Yazidis. A group of activists organized a protest to prevent them from entering the temple. The Armenian police, having learned about our action against 'Kurdization', arrested our fellow activists instead of supporting," he said.
Azərbaycan24 sosial şəbəkələrdə