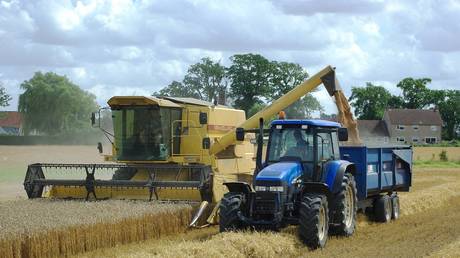 Gangs are allegedly stealing farm equipment to sell in Russia © Pixabay
The West's restrictions imposed on Moscow are fueling a crime wave in rural Britain, with criminal gangs stealing farm and construction machinery to sell in Russia, police told The Telegraph on Wednesday. The UK authorities say that machinery theft in England and Wales has risen by more than 300% this year.
"In my professional opinion, without doubt the war in Ukraine and the sanctions imposed on Russia are having an impact on rural crime in the UK," National Rural Crime Unit chief Andy Huddleston told the newspaper.
"We would normally expect to see around 70 high-value agricultural vehicles being stolen across the country each month but in March we recorded the theft of 180," he continued, adding that thieves who previously operated in the fertile areas of eastern England have now ventured as far as Scotland to get their hands on machinery.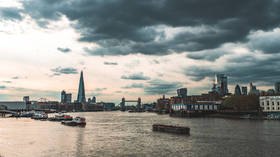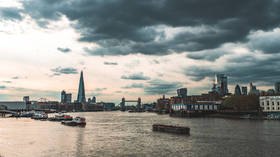 Read more
UK faces highest inflation in developed world – OECD
Thefts of agricultural and construction machinery – including tractors, excavators, and GPS units used for mapping fields – have tripled in England and Wales this year. Huddleston claimed – albeit without providing evidence – that this equipment is shipped to Eastern Europe and smuggled on into Russia, where sanctions have made it difficult for farmers and builders to obtain spare parts for Western-made machinery bought before the conflict in Ukraine.
"The numbers that we are seeing at the moment are way beyond what has gone on in the past and so it is clear in my view that what is happening in Ukraine is driving it," he said. "Whenever you have a country that cannot import machinery and equipment, the black market will flourish."
Rural crime was on the rise in the UK long before Russia sent its troops into Ukraine. Reports from 2018 and 2020 named Lithuania as a key destination for stolen tractors, excavators and quad bikes, as countryside crime soared to an eight-year high in the months after the coronavirus pandemic hit.
The UK's response to the conflict in Ukraine has pushed crime rates up in other ways too. Britain is currently grappling with record inflation and an unprecedented rise in the cost of food and fuel, partially driven by its embargo on Russian energy and agricultural imports. NFU Mutual, an insurance firm, told the BBC last year the rising cost of living had caused thefts of livestock and fuel to double in 2022 compared to 2021.
(RT)
Azərbaycan24 sosial şəbəkələrdə