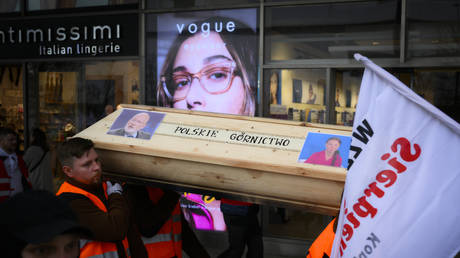 Polish coal miners are protesting that EU directives could lead to the loss of thousands of jobs Miners carry a wooden coffin with an images of Frans Timmermans and Greta Thunberg during a protest in Warsaw, Poland on 24 March, 2023 © Getty Images / Jaap Arriens/NurPhoto via Getty Images
Polish coal miners, angered by a European Union (EU) emissions directive which they say would force most of the country's coal mines to close, protested outside EU offices in Warsaw on Friday. One of the protests featured a coffin displaying images of climate campaigner Greta Thunberg, EU chief Ursula von der Leyen and European Commission deputy head Frans Timmermans.
Central to the miners' ire is a proposal put to the EU bloc that calls for a large reduction in methane emissions to begin in 2027. Solidarity, a trade union popularized in Poland in the 1980s which has used methods of civil resistance to promote workers' rights, claims that the proposed plans would lead to the closure of most of the country's coal mines.
This, the trade union says, would prompt the loss of tens of thousands of jobs and would be a "death sentence for the Polish mining industry."
Around 300 coal miners were present at Friday's demonstration per Associated Press estimates, where they directed chants of "thieves!" at the EU building. They also used smoke flares and sirens to draw attention to the protest, prompting city authorities to temporarily close the area to traffic.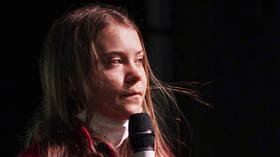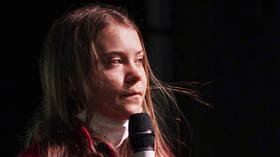 Many of Poland's mines contain high levels of methane gas which often gets released into the atmosphere during mining operations. Methane has also led to several mine explosions, due to its explosive nature when mixed with oxygen. Methane is, according to a European Commission study, the second-most potent greenhouse-gas contributor to climate change after carbon dioxide.
EU member states agreed last year to new rules designed to slash methane emissions by 30% by 2030. Flaring – the burning of gas emissions from mines – is to be banned by January 2025 as part of the plan. The venting of methane gas from coal mines, which emit more than five tons of methane per kiloton of coal mined, will be outlawed from January 2027.
Teenage climate campaigner Greta Thunberg has become a prominent voice in the climate-change debate in recent years and has frequently proposed sweeping changes to various industries to meet emissions targets. This, however, has led to her being a target of various groups and lobbyists who have accused her of alarmism. (RT)
Azərbaycan24 sosial şəbəkələrdə