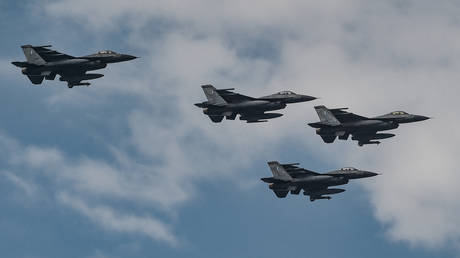 The Ukrainian leader is hoping to acquire three or four squadrons of the US-made warplanes, a key government adviser has said FILE PHOTO: F-16 fighter jets fly during a military parade in Thessaloniki, Greece. © AFP / Sakis Mitrolidis
Vladimir Zelensky wants the US and its allies to provide Kiev with between 40 and 50 F-16 fighter jets for use in its conflict with Russia, according to Yury Sak, an aide to Ukrainian Defense Minister Aleksey Reznikov.
This would be enough to form three or four squadrons of American-made fourth generation aircraft to protect the Ukrainian skies amid a large-scale Russian missile campaign, Sak told Politico on Monday.
Kiev has been asking its Western backers for F-16s for months, but the need for the jets has become much more pressing since March, when Russia began using guided glide bombs that strike targets at greater distances, the adviser claimed. Ukraine currently has "nothing to stop" the Russian aircraft that launch those munitions, he admitted.
Zelensky has been touring Europe in the past week, visiting Italy, Germany, France and the UK in an attempt to ramp up military support for Ukraine. After talks with UK Prime Minister Rishi Sunak on Monday, the Ukrainian leader said he wanted to create a "jets coalition" of countries to facilitate the supply of F-16s to Kiev.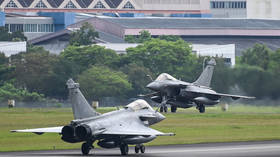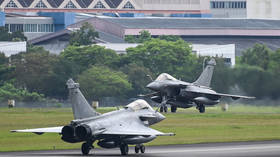 "I'm very positive [about the plan]. We spoke about it and I see that in the closest time, you will hear some, I think, very important decisions – but we have to work a little bit more on it," the Ukrainian president told reporters.
London, Rome, Berlin and Paris don't have F-16s to offer Ukraine but, according to Sak, those European powers "have an important voice in the international coalition." Kiev wants them to "encourage" their allies, such as the US and Turkey, to make the deliveries, he explained.
Zelensky's latest diplomatic efforts have resulted in him receiving "assurances" from Western leaders that they would address the issue of F-16s at the annual G7 meeting in Hiroshima, Japan this weekend.
"Everybody understands that the topic is ripe for discussion. Nobody said that it's impossible. If you compared it with three months ago, when we were still struggling to get tanks, today everybody is talking about the jet coalition – that's a very promising sign," Sak said.
Russia has repeatedly warned that deliveries of more sophisticated weapons to Ukraine by the US and its allies could cross its 'red lines', which would lead to a major escalation. According to Moscow, the supply of arms, intelligence sharing and training provided to Kiev's troops have already made Western nations de facto parties to the conflict. (RT)
Azərbaycan24 sosial şəbəkələrdə