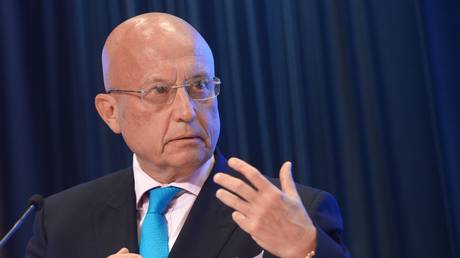 The Soviet Union might have lost the first Cold War, but Russia is ahead in the rematch with the US and, this time, has every chance of coming out on top. That's according to one well-known Moscow scholar, Sergey Karaganov.
Speaking to Russian newspaper Argumenty I Fakty, the academic argued that Moscow is now much stronger than it was during the late Soviet period, and the West has weakened in that time.
Karaganov has been one of Russia's top foreign-policy theorists for decades, and has also advised President Vladimir Putin in the past. He is currently the head of the World Economy and International Affairs faculty at the Higher School of Economics (HSE), a prestigious university in Moscow. He is also well-known for the eponymous 'Karaganov doctrine,' which states that Moscow should act as a defender of human rights for ethnic Russians living in the near abroad.
Also on rt.com By acknowledging America can't stop the pipeline, Biden's Nord Stream 2 deal seals the end of the Washington-centric world order
"There are several factors that allow us to talk about good chances for success," the professor explained.
Firstly, he claims, during the Cold War, the Soviet Union was concerned with enemies on more than one front. Now, with Beijing on the side of Moscow, Russia can utilize China as a strategic resource, he went on to say. Secondly, the country is much more prosperous than it was during the latter years of the USSR. And most importantly, the West is significantly less powerful than it was in the past.
"But, to win even against a weakening but still powerful West, we need to pursue the right policies, both at home and abroad," Karaganov warned.
He also pointed to the "burdens" of the Soviet Union that don't apply to Russia, such as what he described as Moscow's need to feed half of the world despite local food shortages, as a benefit in its current situation. He sees the lack of dependent client states as an advantage in Russia's current situation. (RT)