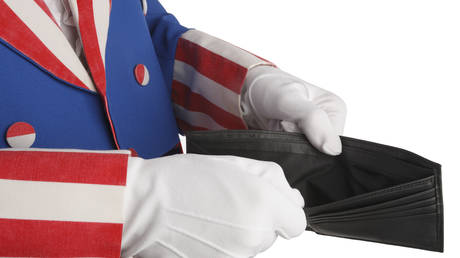 Washington is running out of cash as Congress bickers over raising the government's borrowing limit © Getty Images / DNY59
Thirty-one billionaires are currently wealthier than the US Treasury, which had just $38.8 billion in cash on hand at the close of business on Friday. Treasury Secretary Janet Yellen has warned that if the borrowing limit is not raised by June 5, the country will default on its debts for the first time in history, sending shockwaves through the world economy.
According to the Bloomberg Billionaires Index, 18 Americans are actually wealthier than the country they call home, including Tesla CEO Elon Musk, Amazon founder Jeff Bezos, Microsoft co-founder Bill Gates, and Oracle co-founder Larry Ellison. Google's Larry Page and Sergey Brin can also call themselves richer than their country, as can the Walton family behind Wal-Mart.
Bernard Arnault, the French CEO of luxury conglomerate LVMH, knocked Musk out of the number-one spot after Musk's $44 billion acquisition of Twitter, which he has admitted was not "financially smart."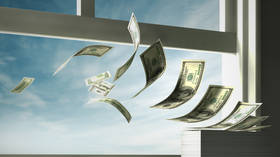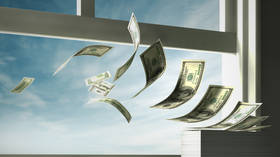 Read more
Fortunes of world's richest shrink – Forbes
While US President Joe Biden and House Speaker Kevin McCarthy reached a tentative deal to raise the debt ceiling over the weekend, the text of which was released on Sunday ahead of what is likely to be a Wednesday vote in the House, many in both parties have raised objections to some parts of the agreement.
If the debt limit is not raised by June 5, the Treasury will be unable to make the $92 billion in spending commitments scheduled for that week, forcing it to pick and choose which obligations it honors. Economic experts expect it would prioritize interest payments on its prodigious $31.8 trillion debt, meaning any non-interest payments – benefits like Social Security or Medicaid – would likely dry up.
Credit rating agencies have already begun preparing for a possible default. Fitch and Morningstar have placed the country's AAA rating under review. S&P Global has not followed suit, though that agency has rated the US AA+ since a previous demotion in 2011 that was never reversed. (RT)
Azərbaycan24 sosial şəbəkələrdə